Hackers stop at nothing! To effectively protect the digital infrastructure in buildings against attacks, facility planners should rely on KNX IP Secure already during installation. It encrypts data communication in the network and ensures secure transmission of all KNX telegrams.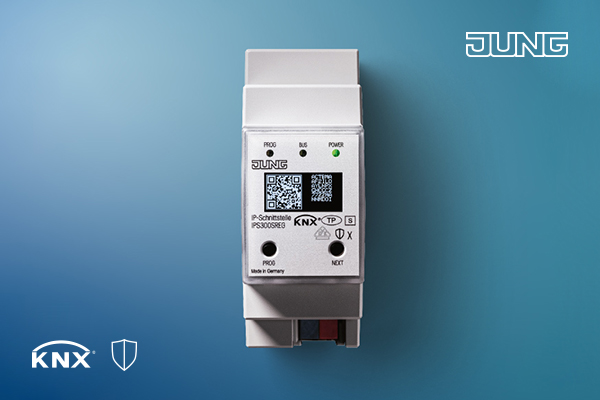 Up to eight tunnelling connections can be used for encryption. Using the JUNG KNX IP Interface (IPS 300 SREG), the rooms (for example in hotels or office buildings) are connected to the central visualization system via a fast IP backbone. The KNX IP Interface has an OLED display to show important device parameters. Additionally, the device is powered directly from the KNX bus.
Simple and cost-efficient remote maintenance and programming of all KNX components: IPS-Remote makes it possible. It saves the expert time and is convenient for the building owner. Time-consuming and cost-intensive access routes are no longer required. Using remote maintenance via IPS-Remote, system integrators only gain encrypted access to the KNX components of the customer – with the customer's approval of course. In this way, the control always remains with the customer.
Requirements for KNX remote maintenance
The necessary requirements for maintenance and the implementation of new functions are clear. Experts require the ETS app IPS-Remote, the IP interface IPS 300 SREG and the remote maintenance licence IPS-L bound to this interface. End users acquire these via their myJUNG access. The licence can also be ordered after the installation. Once installed on site and linked with the IPS-L licence, experts maintain the KNX components behind the IP interface in the usual way via ETS 5 – but they can do this remotely without needing to be on site. System integrators can already modify actuators according to customer requirements, configure wall transmitters, rectify errors and much more. Remote maintenance concentrates exclusively on the KNX line and its integrated components. If necessary, the customer must grant access – this can be done simply and conveniently via the visualisation (e.g., via Smart Visu Server app) or via connection to a push-button sensor. More at www.jung.de/ips-remote.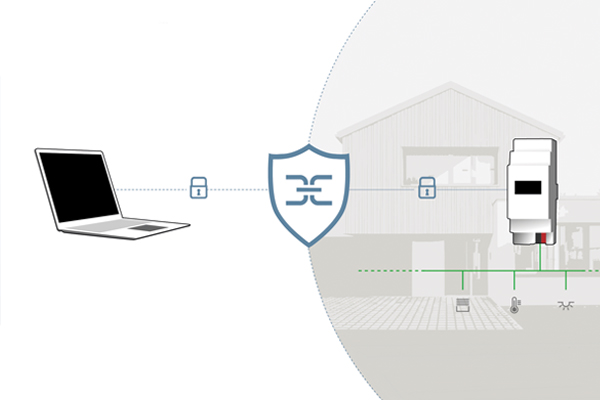 IPS-Remote passed safety check by Antago
As a provider of IT security, Antago GmbH has also been involved with the topic of smart homes from the very beginning. In this context, the company took a closer look at the JUNG IPS-Remote remote maintenance system. JUNG IPS-Remote always works with the approval of the building owner for remote maintenance. If the builder needs help in his smart home, he must first grant approval. This reduces the time window of a theoretical attack to a minimum. IPS-Remote also guarantees the perceived security of the building owner, because if something is not accessible from the outside, it cannot be attacked.
Intended use of JUNG KNX IP interface
Connection between KNX devices and PC or other data processing devices via IP
Operation as data interface
Mounting on DIN rail according to EN 60715 in distribution box
More information: www.jung.de/ips-remote.