Professional installer and service engineer, Andy Ellis, focuses on the longevity of KNX systems and explores the benefits of service and maintenance contracts.
KNX recently celebrated its 30th birthday. It is remarkable to think that there are KNX installations out there that are decades old, yet are still relevant. Indeed, our service team regularly attends properties with KNX equipment that is still going strong, despite having been in place for at least twenty years.
By their very nature, KNX systems are bespoke designs. The initial design brief, along with the installation programming and commissioning, offer unrivalled flexibility, reliability and, ultimately, longevity. But how often does a specification or design mention what happens beyond the initial installation and commissioning and subsequent warranty period of a KNX installation?
The fact that approximately 75% of UK housing stock was built before 1980 means that most properties here will already be at least 50 years old. Surely one of the drivers for a well-thought-out specification and design of a home automation system should be that it will service the building throughout its life, and the infrastructure never has to change.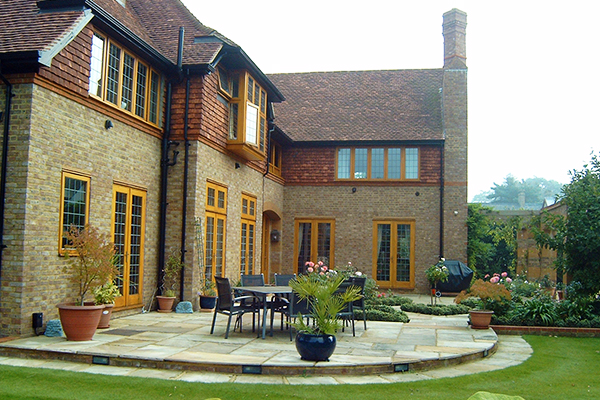 KNX is ideal for this, as it has been designed to be backwardly compatible, robust and not beholden to any one manufacturer. In reality however, long-term planning is rarely discussed, as many automation companies are only in existence for a few years, and the benefits of service contracts may seem too distant in the future. So, more often than not, after a relatively short period of time, the installation will lose any longer-term input or aim, and the only time it will be given any attention is years later when a fault occurs.
I would argue, however, that offering post-installation aftercare from the outset, makes good business sense.
Installation versus service
One of the challenges in planning for the longer term is that the activity and engagement levels change markedly. The flurry of high-energy input of an installation with its project management and associated capital costs, will transition over time into a preventative maintenance service contract with annual visits of perhaps a day or less at a time.
The two activities are quite different. Whereas the installation typically requires technical staff to dedicate a self-contained one-off block of time to the job, the on-going service and maintenance requires a different skillset where interaction with the customer and a proactive approach are essential. Some key activities would include:
Carrying out preventative maintenance.
Exploring opportunities to enhance the installation through, for example, upgrading to better components such as energy-efficient LED lighting, adding remote monitoring capabilities, providing app-based control, etc.
Reacting quickly to issues that may only take an hour or so to fix, whilst fitting in with the client's time expectations and personal space.
Continuously updating documentation, keeping notes and always backing up ETS versions.
Planning for an annual contract with regular income, but also allowing for the additional time needed to efficiently manage small time frame projects that often require a service engineer to make several visits in a day.
Ensuring longevity from the outset
Whether or not your company can see a business case for offering service and maintenance contracts directly or through a third party, you should still plan for longevity as part of your initial installation service. This means providing the customer with full documentation at handover – indeed any KNX installation by an approved installer should now be in accordance with the guidelines of the KNX UK Code of Conduct. So many older installations that we service and maintain have literally no information available at all, and may require an ETS reconstruction in order to move forward.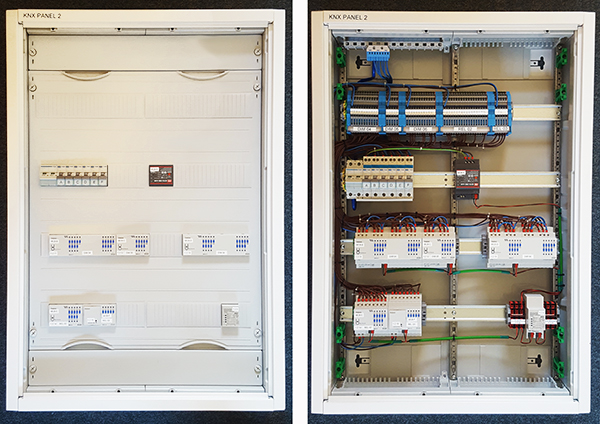 Benefits of looking to the future with a service contract
During the specification stage, if you look beyond the initial installation you will provide the client with confidence, and ultimately this should aid the sale of the initial installation. A client with a service contract will be reassured that they will have an up-to-date reliable system with the latest apps and technology etc.
Furthermore, using a monitored system with data collection, detecting issues such as luminaire failure or providing graphs for long-term HVAC energy consumption can help in justifying proposals to improve comfort and efficiency. This provides a well-run maintenance department with a steady, recurring income stream, and the possibility of boosting it through further upgrades.
Conclusion
Service and maintenance contracts involve a different skillset. The ability to respond quickly to small matters requires a dedicated engineering team with office-based programming, diagnostics and update capabilities. This may explain why so many companies do not consider long-term service and maintenance contracts as fitting into their business model. After all, for installers who are carrying out only a minimum number of installations every year, the challenge of providing service contracts as set out above can be very demanding.
In order to be cost-effective, ideally, the service model should be based on a large number of contracts, but these will require a greater level of management and may ultimately yield a lower margin than initial installation work.
A well-thought-out service and maintenance department can however, complement the main installation activity and provide a stable, recurring income. Ultimately, planning for an infrastructure that will be in place for the lifetime of the building has to be a big tick in the green box for the customer, the installer, the industry and the planet.
Andy Ellis is the founder and managing director of Household Automation Ltd, and its sister company Knxion Ltd, providers of building automation consultancy, design, installation and aftercare services to clients who are involved in building residential and commercial properties.
www.household-automation.co.uk