sonnenBatterie has become the first home storage system to receive technical certification under the global KNX standard. This means that, via KNX technology, customers can integrate their photovoltaic system and sonnenBatterie (from the 8th generation onwards) Cross-sectoral energy management between electricity, heat supply and mobility enables the coordinated use of generation, consumption and storage resources in a household to optimised system efficiency.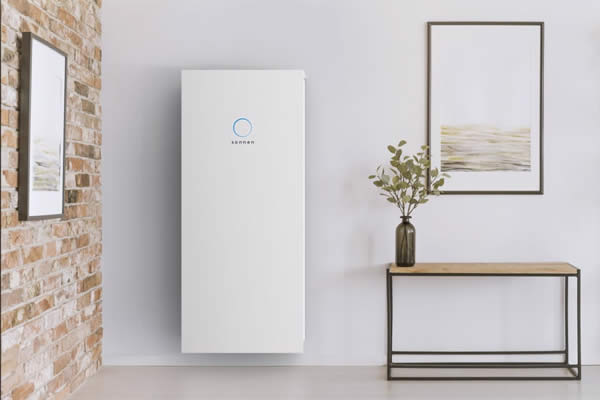 KNX technology is the market leader in the smart home and smart energy fields and covers all aspects of energy networking in a building. Among other things, KNX makes it possible to control lighting, shutters, security systems, energy management, e-mobility, heating, ventilation, air conditioning, alarm and monitoring systems, interfaces to maintenance and building monitoring, remote control functions, audio and video control and numerous other applications all from a single control system. KNX is also the world's only open standard for controlling smart homes and smart buildings.
sonnen and KNX Association also launch a cooperation making sonnen part of a manufacturer network with more than 500 well-known suppliers worldwide. With its 8,000 certified KNX devices it represents more than 80% of the home and building automation devices sold in Europe. sonnen is the first supplier in the KNX network to offer the Home Energy Management System (HEMS) solution.
"From the very start, sonnen has relied on intelligent energy management for its sonnenBatterie to ensure an optimal supply of self-generated energy. By integrating KNX technology we can now go one step further and offer homeowners complete smart home integration. Thanks to KNX technology, the sonnenBatterie can be connected and controlled using a variety of technical applications in the home," says Hermann Schweizer, CTO of sonnen. "We are thrilled that sonnenBatterie has been awarded KNX certification and that sonnen will now be working worldwide with the KNX Association and developing new applications in the field of energy management.
"KNX combines all the advantages of smart living with the growing demands for sector coupling of heat, electricity and mobility. Thanks to the manufacturer-independent KNX IoT system, devices and services are optimally integrated into building energy management," explains Franz Kammerl, President of the KNX Association.
The advantage of KNX technology for sonnenBatterie owners is that an intelligent home can be tailor designed according to their respective needs while, at the same time, meeting the requirements of a renewable energy supply. Homeowners can achieve even greater efficiency through highly individual settings, such as switching on consumers when they hit a pre-set level of surplus solar power production.
KNX combines heat generation with the requirements of the electricity market, builds a bridge to eMobility and also supports home care. Coupling it with a home energy management system in an intelligently networked house brings the energy transition to your doorstep and significantly reduces CO2 emissions.
The new sonnenBatterie 10 is a modular storage system with an output of 4.6 kW. Storage capacity starts at 5.5 kWh and ranges up to 27.5 kWh. For commercial applications, the sonnenBetterie can be cascaded to up to 247.5 kWh. sonnen uses only lithium iron phosphate batteries that are free of toxic heavy metals and cobalt, which is a conflict resource. Furthermore, these batteries are considered to be particularly safe and durable thus enabling their use as part of the sonnen virtual power plant.