Partnership lights the way for building technologies division
The building technologies division of Park Electrical Distributors, the North East's leading independent electrical wholesaler, has announced an exclusive partnership with home automation specialist, Vitrea Technologies of Israel.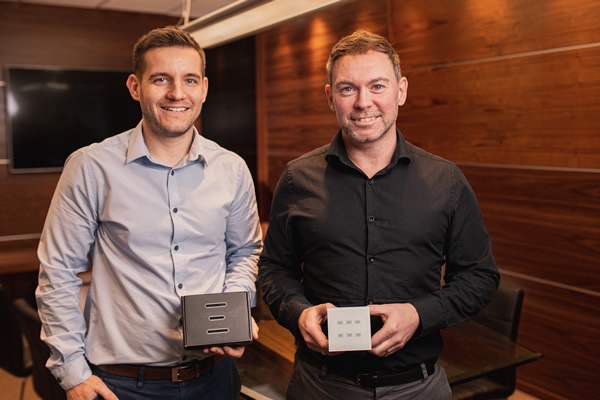 Building technologies manager, Paul Kinghorn, said: "With advanced wired and wireless technology, Vitrea is changing the landscape of home automation, making smart homes more affordable and achievable.
"This exclusive partnership with Vitrea, provides us with a route to market with a leading brand. Vitrea products offer simplicity, enabling us to get in front of a range of potential customers, such as property developers, self builds and smart home buyers."
Smart home automation is a part of the Internet of Things (IoT), in which devices and appliances are networked together to provide control over all aspects of the home. With smart home automation, it becomes possible to dictate how and when a device should react.
Users determine when the device should turn on and off, while controlling time, money and convenience according to their preference. The smart home automation market is witnessing a significant growth, as it is increasingly easier for people to control their devices through an app on their smartphones.
Paul Kinghorn, added: "Within the building technologies division at Park Electrical Distributors, sits our specialist home automation arm, My KNX Store, a leading supplier of KNX components, with in-depth expertise across a vast range of projects. By partnering with Vitrea we see huge benefit as it complements our current offering, providing customers with solutions such as the Vitrea VTouch Pro, a smarter, simpler and affordable wireless solution that is driving the future of home automation.
"We now have the ability to tap into a wider audience, offering products that can be built into budgets very cost-effectively. There is a real uptake by developers in after-sales areas such as lighting and heating control and the Vitrea VTouch Pro offers all of the benefits of a typical smart home system without the need for a pre-planned infrastructure."
Isaac Seluk, CEO of Vitrea Technologies said: "Vitrea has become a game changer in the market. It does not need any infrastructure preparation. In effect, Vitrea turns the smart home product into a consumer good, like purchasing a TV, which is portable and able to be purchased and transferred at any stage of the building process."