Ideal for individual homes and small commercial applications, ABB's new i-bus® Combi Switch Actuators provide switching and shading functionality in a device that is half the size.
As the smart home market continues to grow, with increasing demand for smaller, sleeker solutions, ABB has developed its compact i-bus® Combi Switch Actuators, with high channel density and selectable switching and shading functions.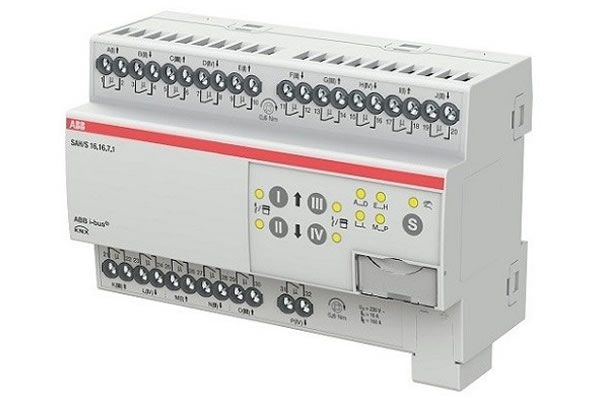 With two channels per module width, the actuators are cost-efficient and time saving, with 100% more space in the distribution board. Each channel can change functionalities – from switching or shading – making the Combi device incredibly flexible.
"We are constantly looking for new ways to innovate the design and functionality of our solutions. With this launch, we have cut the size of the device in half while providing greater flexibility to control functions, for example lights or shades, from one compact unit," said John Beniston, Global Product Manager at ABB. "It is a great example of how you can switch to a smarter tomorrow, with ABB now offering the most comprehensive range of switch actuators in the market."
Ideal for applications in residential projects, ABB i-bus® Combi Switch Actuators respond to dynamic requirements enabling subsequent changes in functionality at any time. They also deliver additional levels of safety, with the option to disable manual operation, which protects against unauthorized access.
These digital ready components allow for future feature extensions, for example the option to extract data via the i-bus tool for improved analysis of facilities and preventive maintenance, making them an ideal choice for long-term use.
With a large selection of currents, from 6A to 16A, the range offers the highest flexibility on the market. Developed and manufactured in Germany to the highest quality standards, ABB's new i-bus® Combi Switch Actuators fulfill diverse project requirements in today's buildings. The flexibility to subsequently change the functionality of switching and shading makes them particularly suitable for projects in individual homes or small commercial applications.
new.abb.com/low-voltage/products/building-automation/news-and-highlights/combi-switch-actuators