By Yasmin Hashmi, KNXtoday.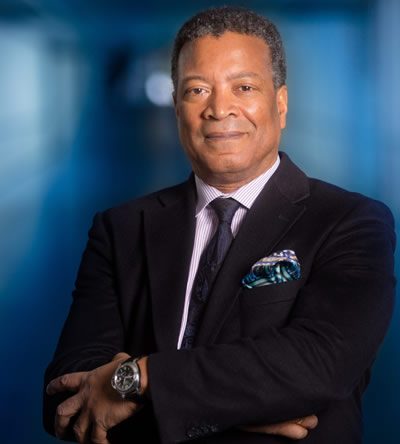 Integrated Systems Europe is the world's largest event for audiovisual and systems integration, and ISE 2019 will be its 16th edition. Hailed as 'The European destination for the global AV industry', it is taking place at the RAI Amsterdam from 5 to 8 February 2019.
The show is organised and run by Integrated Systems Events, a joint venture between AVIXA and CEDIA – the two leading industry associations for the global audiovisual industry. KNX also has an important role at the show, as a Presenting Show Partner and an Event Partner.
In this exclusive interview with KNXtoday, Managing Director of Integrated Systems Events, Mike Blackman, explains the key drivers of this year's show and gives us a taste of what to expect from a KNX perspective.
KNXtoday: How big will ISE 2019 be?
MB: The show has followed a steady growth path, and for 2019 its net exhibit space has gone up 5% to 56,100m2. We've extended Hall 5 so that it can hold about 30% more exhibitors. As of mid-December, the number of exhibitors stood at just over 1220, and this number is likely to rise further as co-exhibiting companies get added to the show line-up. We attracted over 80,000 registered attendees last year, and we expect to exceed this figure at ISE 2019.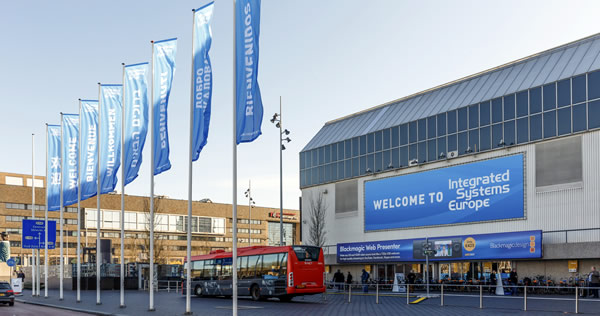 KNXtoday: What are your key messages for 2019?
MB: In recent years, we've reached out more to end-users – people who work with AV technology, rather than being part of the AV 'channel'. We are developing and broadening our conference programme to offer more content tailored to the different vertical markets in which our end-user attendees are employed. Five conferences will be held at the nearby Hotel Okura over the four days of ISE – this will be the first time that part of the show takes place outside the confines of the RAI.
Another five will take place at the RAI: these include the well-established Smart Building Conference, which is on Monday 4 February, the day before the exhibition opens. This has dedicated residential and commercial tracks and will feature two speakers from the KNX Association.
KNXtoday: How is your relationship with KNX developing?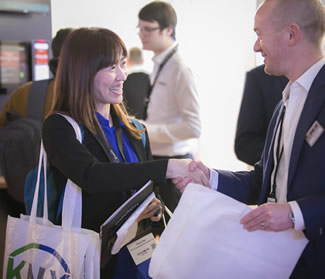 MB: We've enjoyed a very good relationship with KNX for several years. This year the relationship has taken a step forward, with KNX becoming the Presenting Show Partner for ISE 2019. As part of this, the brand will receive significantly increased exposure across many different facets of the show. The result will be that many more ISE attendees will become aware of KNX and will find out how it can help them to expand the scope of their knowledge, from AV integration to full smart building and smart home integration.
It also reflects well on the show to have such a strong relationship with a key industry player with the pedigree of KNX.
KNXtoday: What should those interested in KNX look out for at ISE 2019?
MB: Around 50 KNX members will be exhibiting at ISE 2019 – but only about 20 of these will be on the KNX stand. Attendees should seek out the others elsewhere on the show floor. Our Building Automation route planner, which you can pick up as you enter the show, will be useful here.
On the Thursday evening, KNX and ISE are going to celebrate the partnership with an event, with great music, snacks and beverages and networking opportunities. Everyone is welcome.
KNXtoday: How can KNX-focussed visitors best prepare for the show?
MB: Within ISE's 15 halls there are six Technology Zones, which group together exhibitors with common technologies and/or markets. The two that are likely to be of greatest interest to KNX-focussed visitors are Smart Building and Residential, while the others are Audio and Live Events, Digital Signage and DooH (Digtal out of Home), Education Technology, and Unified Communications.
A new development for ISE 2019 is the Main Stage. Located at the centre of Hall 8, this will offer a full set of sessions offering best practice, case studies and thought leadership across the four days of the show. The content is being produced by our owners AVIXA and CEDIA, by AV Magazine and by ourselves. There are sessions on smart buildings on the Tuesday afternoon, for instance. The sessions are free and there's no need to book.
To prepare for the show, attendees should keep up with the latest news in our Official Visitor newsletter and on the ISE website, where you can also find full details of the conference and Main Stage information.

KNXtoday: Will there be any other areas of interest to the KNX market?
MB: I don't profess to be an expert in the technology, but I know that an important area of development for KNX is the Internet of Things. I'm looking forward to seeing the growth of IoT solutions, and smart technology in general, at ISE 2019.
KNXtoday: What is your advice to anyone considering coming to the show?
MB: Don't waste time considering it – register now! (Editor's note: use code 406687 to register for FREE). Most people who visit for the first time are blown away by the sheer scope and scale of the show, and the industry it supports. If you work in building automation, there's no better place than ISE to find out how your world meshes with that of AV and systems integration – particularly with the strong involvement of KNX.
On a practical level, make sure you allow enough time to see everything you want to see – and for some accidental discoveries. Also, consider coming later in the week – Thursday and Friday are likely to be less busy days than Tuesday and Wednesday. We look forward to a great show and to seeing you there!
Mike Blackman is the Managing Director of Integrated Systems Events, organiser of the largest tradeshow for professional AV and electronic systems integration in the world.