Leading manufacturer of electromechanical switch and sensor solutions for the industrial market sector, ZF Friedrichshafen, continues to be given recognition by SPDEI for the quality of support and collaboration with its distribution network.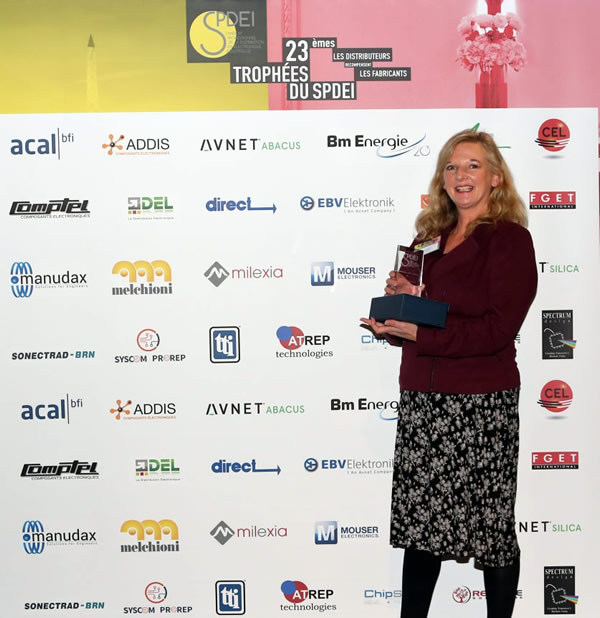 SPDEI (Professional Union of Industrial Electronics Distribution) is the French Association set up to promote the development of the profession in economic, technical and regulatory areas.
ZF topped the Electromechanical Components category for distributor support, and with it being voted for by the distributors themselves, the award is of particular significance.
Electromechanical Components is one of 9 product categories voted on. Others included passives, connectors, and wireless.
This was the 23rd year of the awards and the presentation of the 2018 SPDEI trophies took place at the Automobile Club de France in Paris, under the leadership of Pascal Fernandez, the President of the Union.
ZF Switches & Sensors is headquartered in Auerbach, Germany, and supplies major OEMs in markets including household appliances, off-highway vehicles, industrial applications and home and building automation markets. The product range has been systematically expanding beyond microswitches, and now includes sensors and wireless energy harvesting technology, including the ZF KNX-RF Push Button Module.
For more information on switch and sensor solutions from ZF Switches & Sensors visit