Stand A31, Hall 9.1, Light + Building 2018
Iddero has just announced the new VERSO+IP: an evolution of the acclaimed Iddero Verso 4,3″ capacitive touchpanel. The VERSO+IP retains the elegant design, attractive visualisation, and advanced functionality of the base model, and adds an Ethernet port for IP connectivity.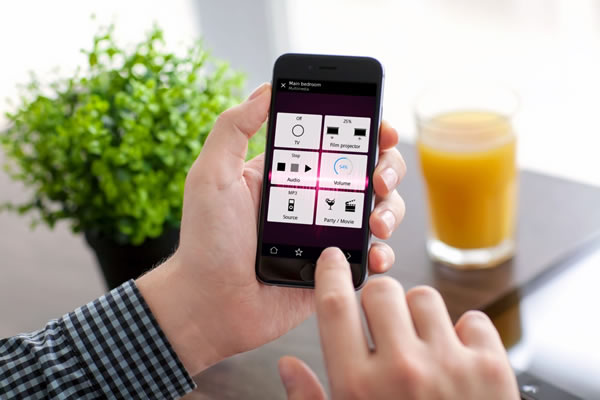 Just like its predecessor, the VERSO+IP is available in a white or black finish, and can be installed in portrait or landscape mode, either surface-mounted or flush-mounted. The intuitive, user friendly-visualisation supports a wide range of widgets, including indicators, push buttons, regulation bars, rotary controls, RGBW colour pickers, and more.
Advanced functions include weekly time schedules, alarm monitoring, an internal scene controller, and two independent thermostats. Additionally, the device features a built-in temperature sensor, four multifunction inputs, and direct connection to the KNX bus.
Remote control of the VERSO+IP is possible from smartphones and tablets via native mobile apps (iOS and Android). The apps closely mimic the device user interface, so no additional learning is required. Push notifications can be enabled to notify the user about technical alarms.
The mobile apps support both direct connection through the home LAN and cloud-based operation. In both cases, no additional configuration is required: there is no need to worry about fixed IP addresses, dynamic DNS services, port forwarding, etc. Of course, all communications are fully encrypted and 100% secure.