A08, Hall 11.1, Light + Building 2018
The Netra-series product range by Lime is convincing through its outstanding price-performance ratio. Netra offers a wide range of KNX standard products like switching actuators, blind / shutter actuator and binary inputs.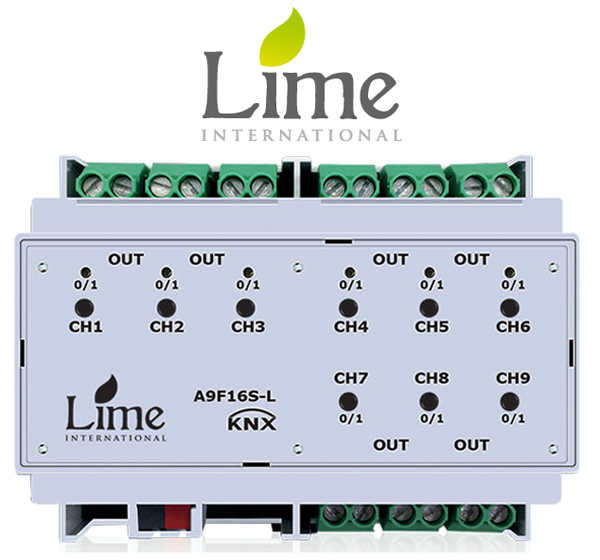 The Netra-series switching actuators are especially suited for high loads, also capacitive loads, with high start-up peak (C load).The load for each channel is 16A at 250V AC; each channel can be assigned its own mains phase. Each channel is connected to a screw terminal each channel has a button for manual operating and a LED for the switching status.
The advantages of Lime Netra products are :
1- High quality: Designed and manufactured in our factory in Germany, using high quality materials, the latest high-tech machinery and a highly skilled workforce to ensure all products that leave our workshop are faultless and of top quality.
2- Compact construction: With small footprint our new Netra series is the smallest of its kind for KNX in the marketplace; therefore it reduces the total installation costs considerably.
3- Parameters. Application: Unlike most of the actuators in the KNX market, Netra series includes very large parameters application with logical functions, which allows the professional to provide projects with additional flexibility.
The Lime Netra series actuators are an excellent solution for any demanding KNX installation which matches the full range of actuators.