Iddero has just announced the new PS-K640: a 640mA ultra-compact KNX power supply with ancillary 30V DC power output.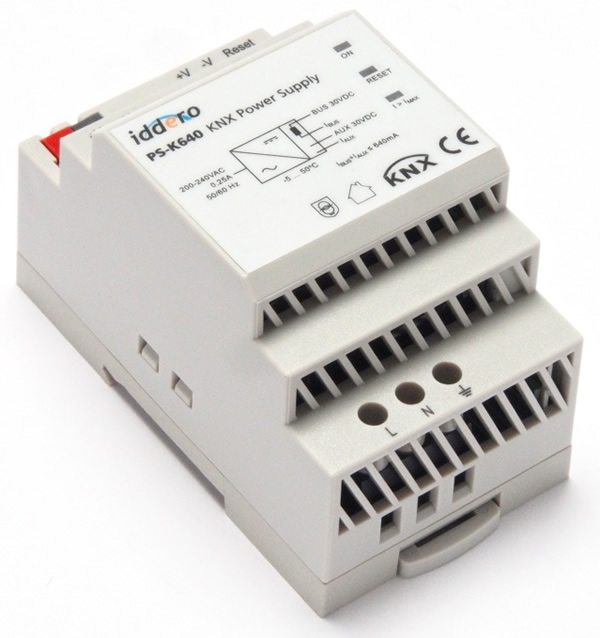 Feature highlights:
– 640mA rated output current
– Ancillary 30V DC power output
– 230VAC input, 50/60Hz
– Short-circuit, overload, and over voltage protection
– KNX bus RESET button
– LED indicators for normal operation, bus reset, and overload
– Ultra-compact form factor (3 DIN units)
– Certified KNX product
The PS-K640 power supply is perfect for all kinds of KNX installations, but it is particularly suitable for devices that require an auxiliary power supply in addition to the power provided via the KNX bus, such as the Iddero Verso 4.3″ touch panel. Its small form factor helps to reduce space requirements in electrical cabinets and leads to lower total installation costs.
The PS-K640 power supply is available now at a list price (RRP) of EUR175.