The new ABB DALI gateway gives you the greatest flexibility by controlling individual DALI devices, DALI groups and DALI emergency devices – all with one gateway instead of three.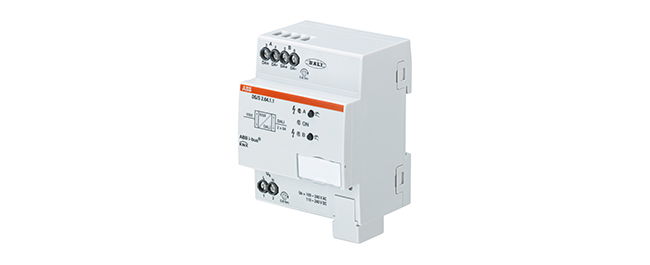 Intelligent light management with DALI has a number of advantages, including flexible components, ease of installation and simple programming.


Two versions of the gateway are available:
• DG/S 1.64.1.1 (1fold)
• DG/S 2.64.1.1 (2fold)


The difference between the 2fold and the 1fold DALI gateway is that the 2fold has two outputs, allowing twice as many DALI devices, DALI groups, scenes and emergency devices to be connected.
For more information, please visit our web page.