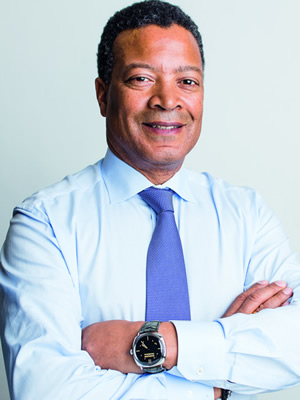 It's that time of year again when the smart building industry is gearing up for ISE. Has much changed since last year? The answer is yes. The show is bigger and there is even more for the KNX professional to enjoy. In this exclusive interview with KNXtoday, ISE Director Mike Blackman tells us what to look out for and how to make the most of our time at the show.
KNXtoday: What are your priorities for ISE 2017 and how are preparations shaping up?
MB: Things are looking very good. As ever, we are looking to deliver a compelling experience for all attendees and exhibitors. For ISE 2017 it's worth noting that we have over 130 new companies exhibiting at the show for the first time. This is a sure-fire indicator that the show retains its pulling power for manufacturers and service companies, and in doing so, ensures that attendees get to experience cutting-edge products and solutions first hand, all under one roof.
KNXtoday: What feedback did you get from the show last year, what has it inspired you to do for ISE 2017 and are there any notable changes?
MB: We received very positive feedback from exhibitors and attendees, and the extra day was appreciated. The most obvious change attendees will discover in 2017 is that the show is now larger than ever before, with a new hall and a new Pavilion area creating more space. We are introducing a dedicated show floor area focussing on Education Technology as this is an area that has emerged as a vibrant sector in recent times. Also, the new Hall 9 is being launched and will house the dedicated Smart Building area.
KNXtoday: What should those interested in KNX look out for at ISE 2017?
MB: Well, the Smart Building area in Hall 9 would be a good place to start! KNX will be based there and the KNX Association is kindly sponsoring the CEDIA Smart Building Solutions Theatre being launched in this hall for ISE 2017. The Smart Building Theatre will feature free-to-attend workflow-, solutions- and product-related presentations throughout the four-day show. Over 50% of the sessions are being supplied by KNX members. So I think that this is a good place for anyone interested in KNX to start at ISE 2017 – a place to learn and network, surrounded by companies offering KNX-related products and solutions.
KNXtoday: How is the show floor arranged, are there any new developments regarding the visitor experience, how can KNX-focused visitors best prepare for the show?
MB: The main developments are around how we have structured the show floor layout and grouped together exhibits offering common products and solutions across Smart Building and Education Technology. I advise anyone attending ISE 2017 to use the ISE website to 'plot their pathway' through the show. With over 1100 exhibitors, there is plenty to choose from. Also, CEDIA and InfoComm International are running their largest educational programmes in the show's 14-year history, so please check out the relevant conferences, master classes and presentations available on both associations' websites.
KNXtoday: What about other events/activities designed to enrich the experience of the visitor?
MB: The whole ISE experience is geared to educate and entertain. So please check out the Closing Keynote from Cirque du Soleil CEO Daniel Lamarre who will be exploring how technological innova-tion spurs creativity, and vice versa. Plus, there is a range of conferences being produced by our partners in such areas as sports venue technology and digital signage. There is also the Smart Building Conference that takes place on the 6th – the day before the show opens. All of the details can be found on the ISE website.
KNXtoday: How do you think that Brexit will affect the show in future, and have you noticed any fall-out so far?
MB: So far there has been no negative response. We will work with our customers and partners from the UK to ensure that as the situation unfolds we will minimise any perceived negative fallout. We remain positive, but will obviously be closely monitoring the situation.
KNXtoday: What is your advice to anyone considering coming to the show?
MB: Please do so! You will be most welcome and I can guarantee you will have a rewarding and en-joyable experience. I look forward to seeing you there.
Mike Blackman is the Managing Director of Integrated Systems Events, the producer of Integrated Systems Europe, Europe's biggest AV and systems integration show.