By Mark Warburton, Ivory Egg.
Most readers of this website will be very confident in discussing the merits of using a KNX control system as opposed to a conventional wired system, particularly when it comes to large residential buildings. With KNX covering so many aspects of building control, there is normally a solution you can offer that provides the end user with more than enough benefits to justify the initial investment.
But what if the project isn't a high-end home with so many lighting and HVAC circuits that having a control system is almost a necessity? How do you justify a control system in an average family home that has only 10 lighting circuits and one heating zone? This is where any control system appears expensive, not because of the product cost, but because of the cost-to-benefit ratio.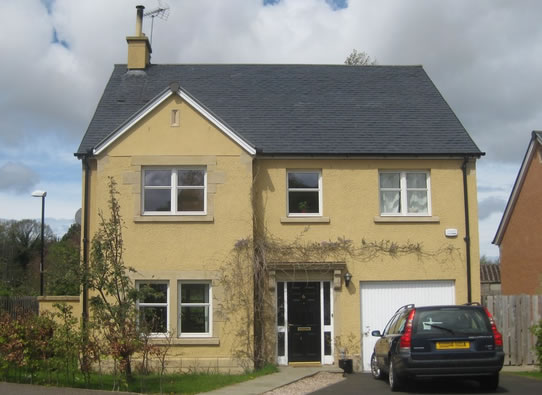 Having been lucky enough to purchase a home recently, I am now facing the above quandary of justifying the costs of retrofitting a control system. I know that KNX is the right solution for the future and I've always had my favourite design of keypad, both aesthetically and as a user interface, but what would the benefits be when the conventional system seems to meet my family's needs?
Heating Improvements
With the whole house configured as one heating zone, it's not possible to have a single room heated unless you manually adjust each radiator. It also makes the towel rail in the bathroom redundant in summer unless the system is tricked into running. Adding zoned control would make the system match our needs more and also bring energy savings.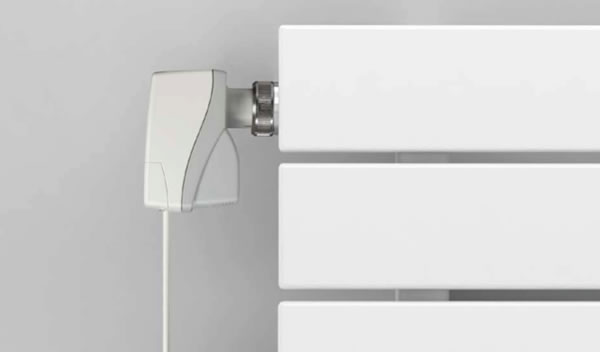 Another option would be to replace the standard thermostat with an intelligent one with features such as app control and remote access, but a more intelligent level of zoned control would offer far more benefits. Whilst not the easiest aspect to wire, this could be done in stages as parts of the house are redecorated.
Lighting Improvements
For the lighting, most rooms have only one circuit, so there is very little benefit in adding KNX keypads. However, a relay isolating the upstairs and downstairs circuits will provide an all off feature, ensuring no lights are left on when we go out. A KNX RF keypad beside the front door would be all that is needed to control this. In the bathroom and hallway, PIR control makes sense, particularly as it would be simple to install. With KNX PIRs becoming more intelligent, having the lights come on to a different level at night is easy and helps make the living environment more comfortable.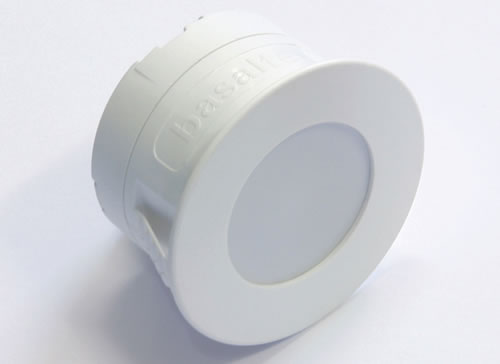 Like in most homes, the kitchen and dining area gets the most use, so any improvement to the level of control will have a big impact. As we are planning on adding some under-cabinet lights and feature LEDs, there will be enough circuits to justify scene-based control. A PIR above the door to bring the lights on, with an elegant keypad offering scene control and room off, is a simple solution in terms of what KNX is capable of, but will make the lighting semi-automatic yet still simple to use.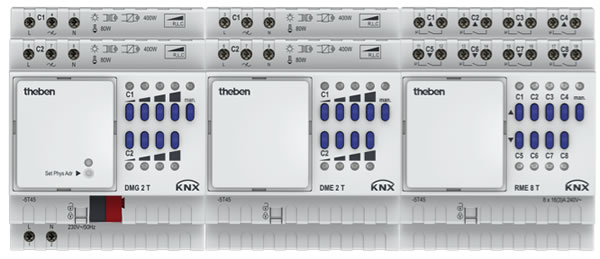 Conclusion
These are all very simple solutions but offer a functionality much greater than we have already. The cost of products and programming are more than manageable, particularly when viewed as a percentage of the house value. In fact, most of the cost will be down to running the cables in a finished house. If we were building a new home or planning an extensive renovation, the cabling would cost no more than standard wiring.
Taking the time to understand a customer's needs allows you to design a system that offers some key benefits, even if this is only a fraction of what is possible. By doing this, you will be able to offer your services to a much larger market given the number of 2-3 bedroom homes worldwide, plus you will convert more quotes into projects. This market offers huge growth potential and is where KNX can really become the wiring solution of the masses.
Mark Warburton is the Technical Director of Ivory Egg (UK) Ltd, a supplier of leading KNX products and provider of KNX training courses. Mark is also a regular contributor to KNXtoday magazine.