By Simon Buddle, Future Ready Homes.
A couple of months ago, a man from Thames Water (our water supply company) arrived at the flat to fit a water meter to the incoming main feed. When it comes to tradespeople, my tip is to always make them a hot drink. They will usually be in less of a hurry to leave and will therefore do a better job – although it did once result in a chocolate biscuit dripping from the bottom of a double-panel radiator, and I can tell you that it is not easy to clean in between them!
So, over a cup of tea with four sugars, there was a conversation about saving money because of the meter, and there was ample 'builder's cleavage' on display before finally, he departed.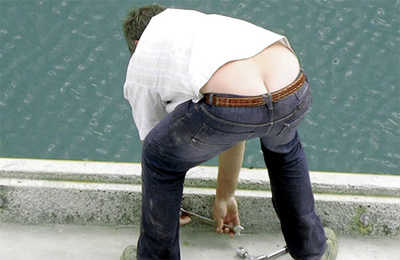 The meter did save me money, but looking at it now, it doesn't seem like a smart idea for Thames Water. It cost them to put it in and it costs them to send someone around to read it. They will, in due course, recover their costs by bleeding my wallet when the regulator, Ofwat, isn't looking, so I guess you can say that they are playing the long game.
Centralised Boilers
Centralised boilers are becoming more common for small apartment blocks. With building regulations creating a drive towards lower CO2 emissions, the use of one rather than many boilers becomes an obvious choice. There are a number of other benefits such as; less space required across the block, lower installation and maintenance costs, and it is more adaptable to energy saving methods.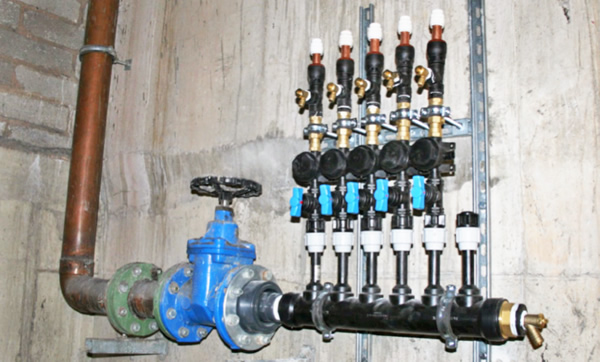 A centralised boiler does, however, create a problem for managing agents or landlords. How does one bill for water and energy usage? The main incoming water feed will be metered by the utility company, but downstream there is still a requirement to bill each apartment for its usage. In the UK, under 'The Heat Network (Metering and Billing) Regulations 2014', landlords have a duty to install meters because they are deemed to be the heat supplier. The following are three relevant excerpts:
• Definitions
"Heat supplier" means a person who supplies and charges for the supply of heating, cooling or hot water to a final customer, through- (a) communal heating; or (b) a district heat network;
• Duty to install meters
4.-(1) Where heating, cooling or hot water is supplied from a district heat network to a building occupied by more than one final customer, the heat supplier must ensure that meters are installed to measure that heating, cooling or hot water to that building.
• Billing
9.-(1) Subject to paragraphs (2) and (4), where meters or heat cost allocators to which these Regulations apply are installed, the heat supplier must ensure that bills and billing information for the consumption of heating, cooling or hot water by a final customer are- (a) accurate; (b) based on actual consumption; and (c) compliant with the requirements in Schedule 2.
KNX for Individualised Billing
KNX is a great fit for such a task. There are lots of companies, such as Arcus or Lingg & Janke, that make water meters, so reading the information is relatively straightforward. All we need to do is create a small KNX network, install a number of meters, and we're away.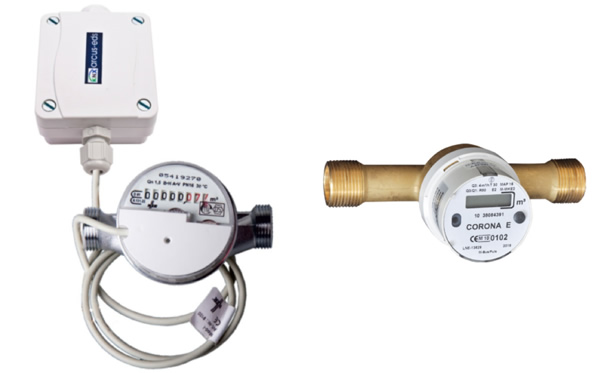 From here we have to devise ways to log, store and retrieve the data points that are collected in a way that is readable and useful to the landlord and homeowner. That requires a bit of brain power and a central processor that can keep the information and email it out periodically. The Gira HomeServer or the Loxone Miniserver can happily store more than a year's worth of data. Data for gas and electricity consumption at the boiler can be similarly gathered, giving us a full and accurate set of data. Typically the costs of this would be amortised across all apartments.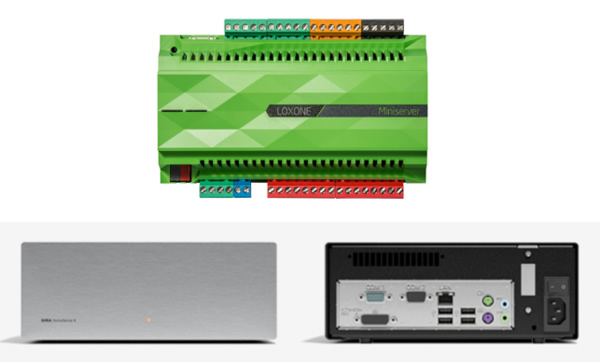 Conclusion
With our knowledge of both BMS and BEMS, KNX installers are the right choice to design and install intelligent metering systems that will give landlords all of the added benefits of a centralised boiler system, but with technology that enables them to bill on usage accurately.
Giving developers the assurances that you will be able to successfully design, install, monitor and maintain the system may be more complex than the installation itself, but there is no doubt that it is an emerging trend in which we can do some good business.
Simon Buddle is a consultant for Future Ready Homes, a specialist in BMS and ELV services system design. Simon is also a regular contributor to KNXtoday magazine.