Hall 9.0, Stand F03. Light + Building 2016
Iddero today announced the launch of idderocloud, the company's innovative cloud-based remote access service. Idderocloud makes it easier than ever for users to connect to their Iddero KNX devices remotely in order to control and monitor their homes from anywhere, anytime, just as if they were sitting in their living room.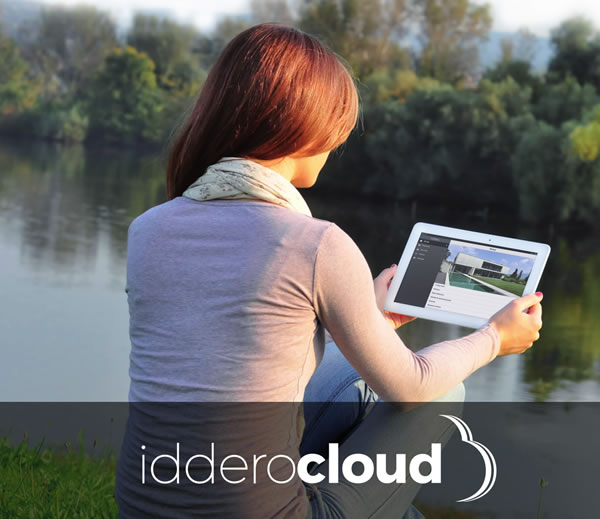 The idderocloud service is a breeze to set up. Users just need to create an account at www.idderocloud.com, and activate the idderocloud service in their Iddero products. The whole process can be completed in a matter of minutes, and does not require any additional effort. There is no need to worry about fixed IP addresses, dynamic DNS services, port forwarding, or reconfiguration of the home router.
The idderocloud service is available for IP-enabled Iddero products. Once enabled, transparent remote access is possible from any location using Android and iOS devices (smartphones and tablets) or through mainstream PC web browsers, as long as an Internet connection is available. All communications between the client device and the Iddero product are completely encrypted and 100% secure.
The idderocloud service is provided free of charge by Iddero, and can even be enabled on existing products by means of a backwards-compatible firmware upgrade. The service will be available starting on April.