Hall 9 Level 0 Booth B74, Light + Building 2016
KNX MultiController DALI-HCL is the newest KNX product from function Technology. It is equipped with a Human Centric Lighting (HCL) controller. The integrated DALI gateway support the new standard of DALI control gears, device type 8. HCL optimises colour temperature for maximum comfort and productivity.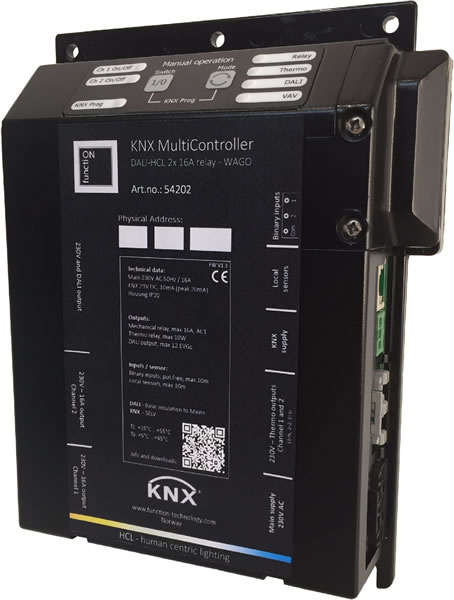 User control and predefined settings for healthcare, office and education make this solution easy, fast and reliable. The KNX MultiController is the perfect match for room automation with built-in DALI gateway, relays, inputs, constant light control, thermostat, HVAC and much more. Accessories such as presence and temperature sensor, user-panel and analog in/outputs can easily be connected.