Following the acquisition of Berker by Hager comes a rejuvenated approach to the UK KNX market.
Come January 2016, the Berker range of KNX products will be available at www.myknxstore.co.uk. The range, which includes the B.IQ KNX switches are considered to be some of the most prestigious switches available, lending themselves to the top end of the UK housing market.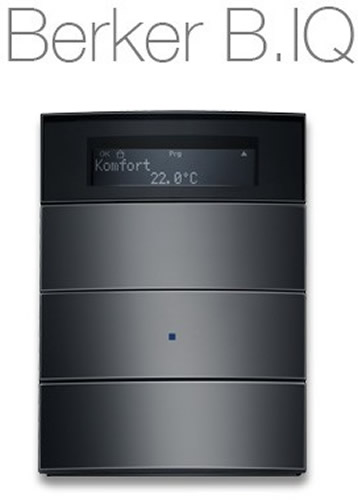 With an eye on the design trends the Berker R.1, Berker R.3 and Series R. Classic, offer fluid circular design switches complimented by a curved angled frame.
Classic features a rotating switch in a simple and elegant design, with a round frame and rotating control. All of them, available in black- or white-coloured plastic, also come in glass, aluminium or stainless steel versions, offering multiple design combinations.
The new range is completed with the Touch Sensor Comfort buttons, with smooth contours for the Berker R.1 and angled for the Berker R.3 and two possible finishes, in black glass or polar white.
These and many other of the Berker products will be available on www.myknxstore.co.uk come early January 2016.