The European market meets an alternative to existing KNX visualization systems – THRONE 3D Control Platform. This is revolutionary software based on a three-dimensional model of a controlled facility. The platform includes a visual interface and a free cloud service for independent development of 3D visualization.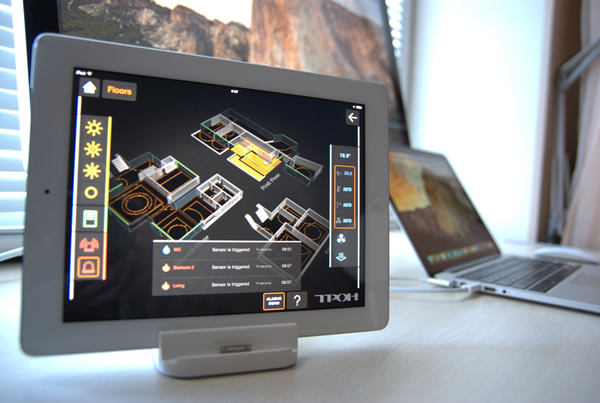 THRONE has a 3D scheme of a house or building as a basiс element of the visual interface. Individual and group controls are located on this scheme and on the side panels. The interface provides lighting and shading, HVAC, alarms, video surveillance control, etc. THRONE application runs on iOS and Android devices.
The 3D approach makes THRONE a self-explanatory, intuitive interface. Control of any system with THRONE becomes easy and efficient regardless of the complexity and size of the facility. Along with that, THRONE has no limitations on the number of client devices – all types of licenses are 'all-inclusive'. This makes the THRONE 3D Control Platform a breakthrough solution for visualization of any automation system.
The products has a wide range of applications: from apartments and houses to projects of a really large size, such as concert-halls, restaurants and hotels.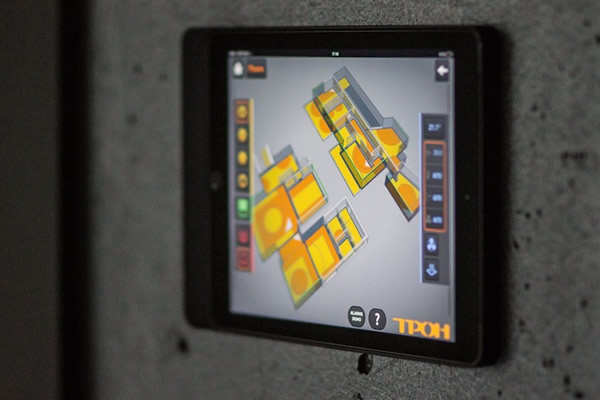 The advantages of using THRONE
1. Impressive visual interface, very convincing for customers. Just download the free iPhone/iPad or Android demo and it will become your new way of presenting systems to your clients.
2. Simple and free project development in T-Studio (cloud-based multi-user tool). You can start developing your own projects right now! Installation instructions are here.
3. Simple and transparent pricing policy. Just 4 types of licences. The price list is always available on the website for authorized partners.
4. Design service – you can order the design of a 3D scheme from the THRONE Design Bureau and get a turnkey solution for successful sales with no complication for your business.
Find out more about the THRONE 3D Control Platform on the promo website. Register on the Partners website to start your projects right now!