By Charlotte Blissett-Griffiths, Ivory Egg (UK) Ltd.
The ability to play music around the entire home has been around for a long time, but with KNX being Europe's most popular protocol and the number of certified installers and consumers continually growing, the call for native KNX music systems is increasing.
Why use KNX to Control Multiroom Music Systems?
The answer is simplicity. If the property has a KNX infrastructure already, then using the same control system for audio represents a real cost saving. If no control infrastructure is yet specified, then choosing KNX to cover more of the project than any other protocol makes sense too, since using one protocol to cover more of the project reduces complexity, cost and commissioning time.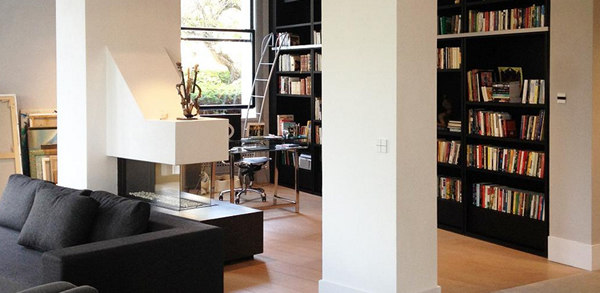 More Functionality
Having a music system sitting on the same bus as the building control enables a lot of simple functionality too. Here are just a few ideas:
• Rooms with presence detection can not only switch lights off but also mute the audio when everyone has left the room.
• Standard KNX push buttons can be used to select playlists, allow you to follow music from another room or adjust volume.
• Audio can be muted in individual rooms or around the whole home from anywhere. This could be triggered by a phone call, door entry call or perhaps just to allow a parent to be heard over a child's loud music.
• Any scene can include audio products and commands and, perhaps more importantly, commands in an AV product could trigger a KNX scene. A good example of this would be when a TV is switched on, a scene is triggered that covers lights, audio source switching, volume and blinds. Anyone who understands KNX will know how simple this could be.
Practical Examples
There are a number of manufacturers who now offer native KNX control of their audio systems, and many more are considering the addition of full functionality. The following are examples of KNX multiroom offerings from three market leaders:
• Basalte
Asano is Basalte's high-end networked multiroom audio system. It enables matrixed amplifiers and sources anywhere in the house and distributes music to up to 60 rooms with crystal clear lossless audio over Ethernet using the broadcast quality Cobranet protocol.

The system has been specifically designed for KNX integration, is completely commissioned using KNX and allows extremely granular control of every aspect over KNX. There is neither a control panel nor a specific control keypad on the device. When a source starts playing music that is connected to the audio network, Asano's automatic input signal sensors trigger KNX commands. The system has an integrated 5-band equalizer, which enables you to fine-tune the system in each room.
Basalte also manufactures a suite of products allowing integration with and control of numerous AV products, including B&O, all via KNX.
• Revox
As more and more people expect technology to follow them, allowing music to follow you as well seems logical. So, rather than a standard multiroom system, Voxnet by Revox is a multiuser system that allows users to select their own stream as they move around the home, and it is fully customisable to each user.

At the heart of the Voxnet system is the Voxnet server that runs different services. Each room within the home has a compact Voxnet amplifier, which connects to the server using Ethernet. The Voxnet amplifier is powerful enough for most rooms with its 2 x 50W RMS outputs that work with virtually any speaker, including a large range of attractive or even invisible Revox speakers .
• Jung
If you are looking for a more compact and centralised solution, then Jung's KNX Multiroom amplifier could be the answer. The amplifier has a direct KNX connection with four phono inputs for audio sources, and will drive up to 8 stereo rooms. The whole unit takes up only 1U in a 19" rack and is extremely simple to wire and commission.

Conclusion
KNX music systems are now the solution for multiroom audio in homes. They offer full customisability, AV product linking and integration with the entire KNX control system across the home, without the need for complex coding.
Charlotte Blissett-Griffiths is the Marketing Coordinator for Ivory Egg (UK) Ltd, a supplier of leading KNX products and provider of KNX training courses. Ivory Egg runs a number of training courses on how to achieve heating/cooling control with KNX.