By Simon Buddle, Future Ready Homes.
Ambience, colour temperature, accent and task lighting – these are trademark phrases for a lighting designer. Creating wonderful room moods, with task lighting to enable reading, and accent lighting to draw one's attention to an impressive architectural feature or well-placed ornament, lighting design requires an eye for design as well as a passion for the scene setting that will ultimately make or break the lighting project and create the perfect ambience.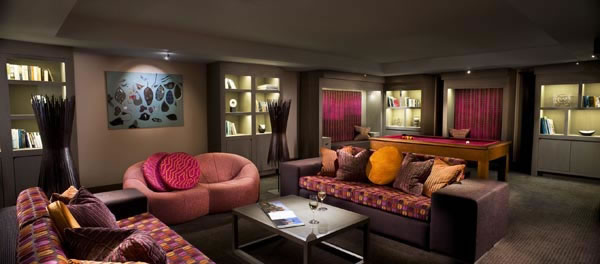 With colour temperature and light level right at the very core of the successful delivery of a lighting design, it is no wonder that designers have been slow on the uptake with LED technology. Of course, in the UK, as a result of Part L of the Building Regulations, it is a requirement that on any new project, at least three out of four lights are energy-efficient. That means LED. One could argue that this could be achieved with fluorescent lighting, and that is true. But if you are the sort of person who is set on installing fluorescent everywhere, you are unlikely to be in need of a lighting designer.
Dimming LED isn't as straightforward as chopping up the sine wave to an incandescent or halogen lamp. For a start, we have a much larger array of transformer types; constant voltage, constant current with varying fixed milliamp outputs, CCR (Constant Current Regulator) and PWM (Pulse Width Modulation) as well as ELV (Extra-Low Voltage) and MLV (Magnetic Low Voltage).

Phase-dimming LED has erratic results; some lamps perform well on their dimming curve down to a very low percentage output, but many simply shut off at 20% or 30% light output. Worse still, many begin to pulse and flicker at low level, making it difficult to create the correct ambience with low-light-level scenes. As a result, people are turning to other dimming methods; 0-10V, DALI and even DMX for the more complex colour changing control.
0-10V
0-10V has been around for a while. As an old step-less analogue dimming format, it has been quite successful, but the lack of dimming below 10% (transformers view 1V or less as 'off') coupled with potentially nasty LED lamp discharge flashes when the power is disconnected, make it less attractive to the world of LEDs. Applying permanent power to the circuit will cure the problem but renders the lighting modules' switching relays redundant. 0-10V can suffer from voltage drop over distance, and interference if run near to mains cabling.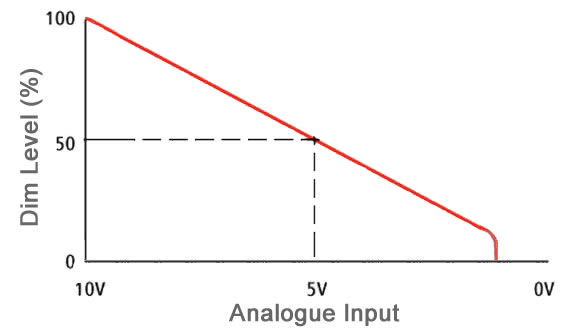 DALI
DALI (Digital Addressable Lighting Interface) is rapidly taking hold as the dimming protocol of choice for designers and installers alike. It offers light levels as low as 0.1%, as well as less wiring, grouping of fittings that can be altered to create new circuits in software, emergency luminaire options as well as error and lamp life reporting.
The dimming curve can be controlled so accurately because the DALI protocol provides 255 levels of brightness between off and 100%. The cable can run alongside other mains cables, and you've got up to 300m and 64 fittings per cable run. All of these features are making DALI seem very appealing.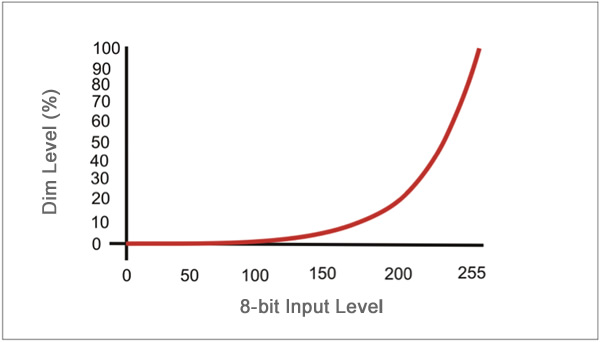 On the other hand, electricians have been reluctant to install DALI, often complaining that 'with that DALI stuff, you need a bloke with a laptop to come round if one of your lights fails'. And that is true, but my response to them is 'Get a laptop!' Car mechanics have them, so why not a sparky. Without even going near the service and maintenance contract conversation, surely the laptop requirement is good news for us installers. On the downside however, we will install fewer dimming modules. With two-way feedback on the DALI bus, and modules widely available from Gira, ABB, Jung, Theben and many more, there is a compelling argument to go down the DALI route.

Trialling lamps and DALI transformers will yield a significant number that work well together. With most lamps now available in a multitude of colour temperatures, DALI is beginning to look like the right choice for residential applications and lighting designers. What we, as KNX professionals, can bring to the table is confidence in the dimming curve and the quality thereof.

Opportunities for KNX Professionals
Working with lighting designers, at least those who are not proactive in solving the problem for themselves, is a must for us KNX professionals. People like a problem solver; and if that person is saving everyone money at the same time, great. There may be an opportunity to pick up a little additional design work too – after all, the DALI network will require the drivers to be addressed, grouped, and tested before everything goes into the ceiling. At the very least, there is some additional technical design required at the head of the project, and a maintenance opportunity once it is finished.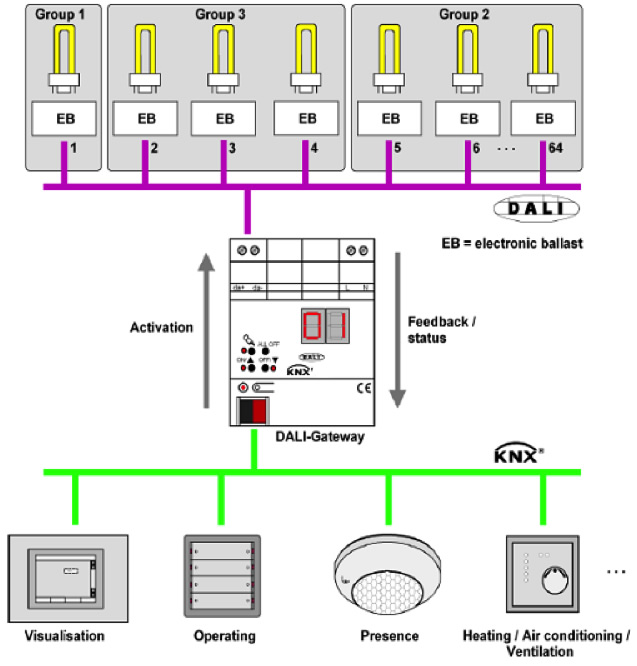 Conclusion
As lighting designers step gingerly into the world of LED, they may need some help with new dimming technology that will enable them to realise their nirvana: dimming just like the old days. By the KNX professional bench-testing fittings, acquiring and imparting good, accurate knowledge to the designers and instilling in them the confidence to specify lamps that they can dim successfully, there will be a positive impact on both businesses, and that in turn will lead to new projects together.
Simon Buddle is a consultant for Future Ready Homes, a specialist in BMS and ELV services system design. Simon is also a regular contributor to KNXtoday magazine.
You are welcome to comment on this article. See below.