By Simon Buddle, Future Ready Homes.
KNX has been well established in Europe for many years now, but it is still a relative newcomer to the UK residential market. However, it is now cooking up a storm across the land as property developers, builders and M&E consultants everywhere are waking up to the possibilities that KNX-based systems offer.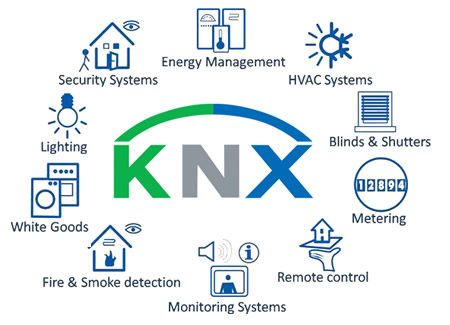 Integration
There remain some instances where systems, independent of the KNX platform, are wanted or needed. Security systems for example, are not typically installed as native KNX product. There is an argument as to whether they should be, and I'm sure that we will begin to see KNX security devices being used here, but for now, they are not mainstream. However, understanding if the building is occupied or not is obviously relevant to a KNX integrated system, and some sort of interface will be required.
There are several reasons why a company, client or M&E consultant might wish to use a certain product rather than KNX. In the case of M&E consultants, they tend to stick with products that they have successfully used in the past. One could argue that KNX can do the same job at a fraction of the price, but having that conversation may be a challenge. If the M&E design is already finished and based around Trend controlling the plant and heating for example, then do you really want to have the cost versus functionality argument with them? The risk of losing the project may not be worth the fight, particularly, if they believe firmly in the Trend solution.
At this point the conversation that you will need to have, internally, is how best to integrate with the other system(s). For the most part, integrating with security is simple; you just need a couple of relays to ensure that the two systems are electrically isolated from each other. Set/unset and maybe a relay for smoke or fire alarm are really the only signals you will need from the alarm. This provides you with the simple occupied/unoccupied information that in turn enables the KNX to set back the various systems.
But how should signals be approached that need to control other devices, such as AC units, boilers, or general plant? The ideal would be a pragmatic solution in terms of simplicity, system demarcation and product cost. There is no point in designing and installing a two-way communications interface or a proportional control signal for the purposes of turning the boiler on and off. This is easily done via a relay or 0-10V output. In turn, this provides not only a cost-effective interface, but also one that has a clear demarcation line between the two systems that can easily be tested.
Centralised Integration
The options are less clear though, when we start to discuss air-conditioning units around a property. Clearly these should be interlocked with the rest of the heating and cooling components of the home, so we must interface to them. The cost of a centrally-located communication gateway seems expensive at first glance; usually the starting price is a four-figure sum. However, most outstation controllers typically cost under GB£200 – a far cheaper option, or maybe not.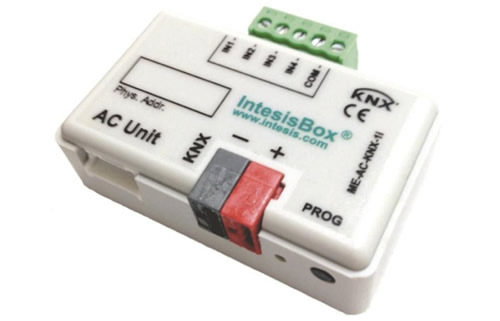 The time taken to install, program, fault find and maintain these individual components quickly outweighs the cost of a centralised gateway. If you attach a value to all of those elements and then apportion that to the outstations, you begin to have a more accurate cost picture and a more realistic conversation.
Central control on the other hand, provides a single programming interface, a single connection point and a single point for fault finding and maintenance. Not only will the central gateway be easier to program and install, but it also helps with fault finding.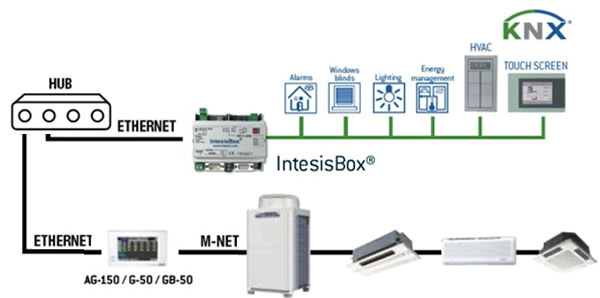 In addition, with central control, there is no need to grab ladders and climb into ceiling voids to check if a device is functioning correctly. The costs associated with that alone in terms of health and safety and risk make the central unit good value.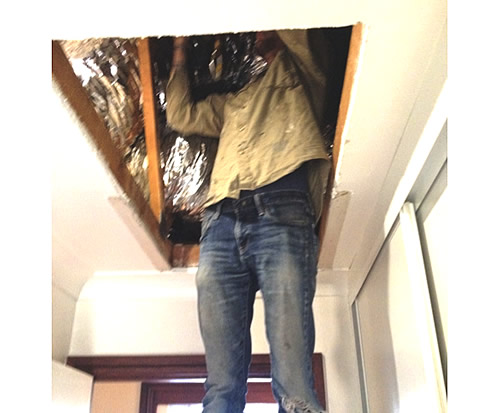 Conclusion
Providing a cost-effective solution for interfacing with other systems is a skill that requires us to look beyond the material costs of the parts, to the sum of the installed and maintained system. M&E still love their old ways, and we will always have to doff our proverbial caps to them, but educating them about the new systems is the way forward, and we should always take the opportunity to at least have the discussion.
At the very least, our role is to look beyond the tried and tested and beyond the raw costs, and view a residence's systems at a more holistic level, from design through installation to maintenance.
Simon Buddle is a consultant for Future Ready Homes, a specialist in BMS and ELV services system design. Simon is also a regular contributor to KNXtoday magazine.
You are welcome to comment on this article. See below.