Innovative automation solutions from function Technology at the core of new prestigious office building in Stockholm – a milestone for the Norwegian entrepreneur business.
function Technology (fT) has been commissioned by NCC and Pembroke Real Estate to deliver their innovative automation solution, KNX MultiConcept, to a new office building in the city of Stockholm. The building that comprises of 35,000 square meters office space, with Nordea as the largest tenant, is scheduled to be completed in summer 2015. This order marks a milestone for the Norwegian entrepreneur business, as this is their first large foreign project.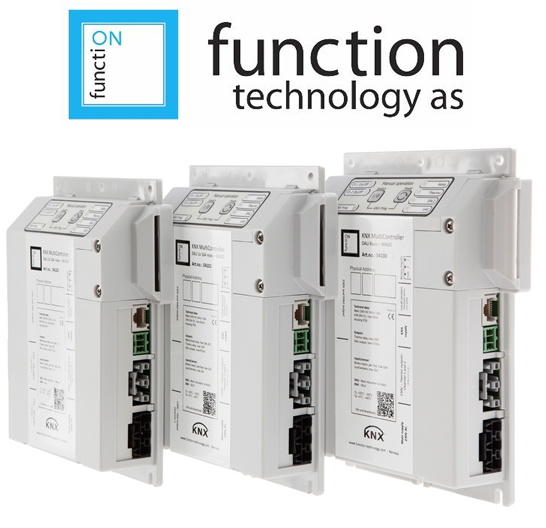 The property, Kvarteret Hästen 22, is located on Mäster Samuelsgatan 21 in the city of Stockholm.
Prestigious project
"The property will be one of the first in Sweden aimed at achieving the highest Platinum certification according to the LEED environmental classification system," says Lars Westman, Department Manager, NCC Construction Sweden.
LEED is an international classification system for ranking the environmental impact of buildings with the aim of encouraging resource-efficient and environmentally sustainable construction. LEED stands for Leadership in Energy and Environmental Design.
"The fact that NCC and Pembroke Real Estate has chosen our concept and our products for this prestigious project gives us a major confirmation of the strength in our philosophy for building automation" says Frode Gandrud, founder and marketing manager function Technology.
function Technology aims at developing user friendly products with high comfort that reduce electricity use in buildings. Their basic concept is to control the energy-consuming systems in 10-30 m2 zones with pre-fabricated plug-in solutions for quick installation. It eases design, installation and operation when all zones in the building have the same structure.
Milestone
After being established and operating in the Norwegian market since 2008, fT started in 2012 to establish their business outside the Norwegian market. The new Nordea office building in Stockholm is the first significant foreign project in function Technology's existence and marks a milestone for the small Norwegian entrepreneur business. This project was won in close collaboration with their distributor for the Swedish market –2Ctrl AB | Isolda AB.