SOMFY in partnership with Philips , WINNERS of 2013 innovation competition on "INTERCLIMA + ELEC" French fair in the category of "skills' alliance" with their "Light balancing" solution.
Somfy and Philips join their expertise to offer a unique combined light management solution which enhances the building's energy performance and provides optimum comfort for the occupants.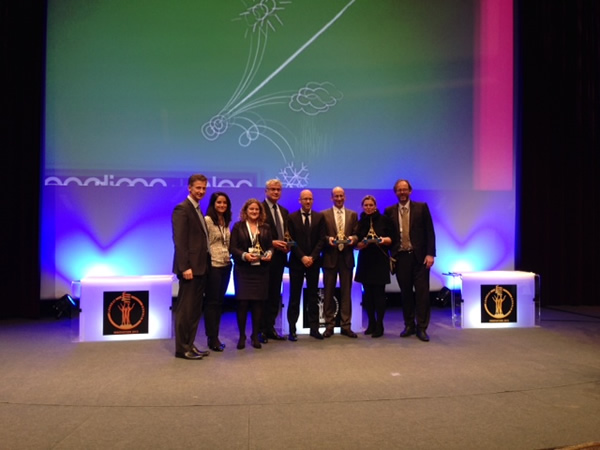 Somfy, the leader in automated shading facades and Philips, the leader in LED technology and lighting management won the grand skills' Alliance prize on Monday, November 4 at the innovation competition organized by "Batimat Interclima + elec" French fair in Paris.
This award, aimed to reward and promote innovation in the construction market, was awarded to Somfy in partnership with Philips, for having developed solutions for intelligent synergy between natural and artificial light to maximize comfort occupants and minimize the energy impact of buildings.
The light balancing: a compelling solution for the future
The light balancing optimizes solar energy to adjust and save the artificial lighting level. When a room is occupied, the system maximizes solar gains, avoid glare and adjust the artificial lighting level thus ensuring optimum visual and thermal comfort while minimizing energy consumption.
When a room is unoccupied, the blinds are adjusted by the thermal requirements of the building and the light goes off giving priority to minimum energy consumption.