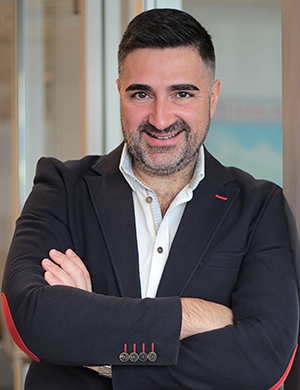 In this exclusive interview with KNXtoday, Jose Maria Morcillo explains what KNX National Group USA has been doing to advance KNX is the USA.

KNXtoday: How long has KNX National Group USA been going and what are your aims?
JMM: KNX National Group USA was founded in 2004. It was set up by a group of industry professionals with a background in building automation and technology. The group is currently run by a board of directors who are elected by the members. The aim of KNX USA is to promote and advance the use of KNX technology in the United States. We work to raise awareness of KNX and its benefits, as well as to provide education and support to industry professionals.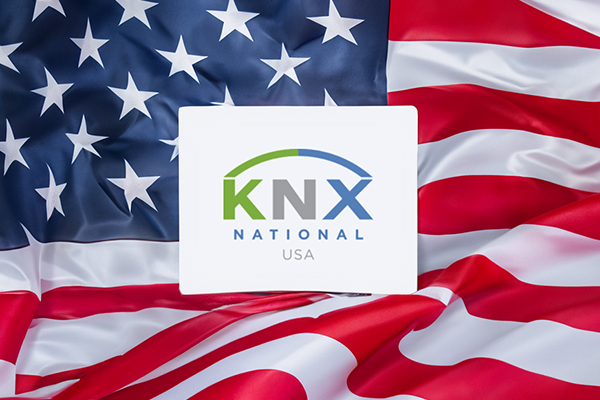 KNXtoday: How widespread is the use of KNX in the USA?
JMM: The use of KNX in the United States is still growing, but there are several noteworthy projects that have implemented KNX technology, including commercial buildings, universities, and high-end residential homes. These include: ABB Industrial Automation Headquarters, AV Luxury Group – JUNG USA Showroom Las Vegas, RUNAROUND Running & Lifestyle, and Residence Mont Olympus, plus others.
KNXtoday: Are there any peculiarities about the USA that affect the uptake of KNX?
JMM: In the United States, there are no significant peculiarities that directly impact the use and adoption of KNX technology. However, it is important to mention that UL (Underwriters Laboratories) certification plays a crucial role for manufacturers who intend to introduce KNX devices to the US market. UL certification ensures compliance with safety standards and regulations, providing assurance to consumers and facilitating the acceptance of KNX products in the United States.
KNXtoday: How do you expect the use of KNX in the USA to develop?
JMM: We anticipate that the use of KNX in the United States will experience further development and expansion. As industry professionals become increasingly aware of the numerous benefits offered by KNX technology, we expect to see a rise in its adoption across various projects. KNX USA's participation in shows and events serves as a platform to showcase the capabilities and advantages of KNX, fostering greater interest and driving its usage within the industry.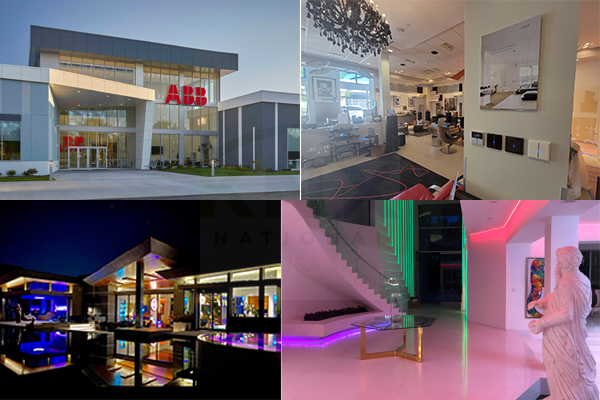 It's also worth mentioning that KNX has established webshops, training centres, and other infrastructure to create a supportive ecosystem that makes it easier for potential new members to join and engage with the KNX community. The presence of these resources ensures that individuals and businesses have convenient access to training, products, and support, further facilitating their adoption of KNX technology. The well-developed infrastructure demonstrates KNX's commitment to fostering a thriving network and provides additional assurance to prospective members that they will have the necessary tools and support to succeed in their KNX journey.
KNXtoday: What are your plans for the next 12 months?
JMM: Our plans for the next 12 months include hosting several webinars, providing training opportunities, and continuing to promote KNX at industry events. We are also working on developing new resources and tools for our members.
This year in 2023, we have participated in CES (Las Vegas), AHR Expo (Atlanta), Thread Group Meeting (Philadelphia), IoT Tech Expo (California), LightFair (NY), Haystack Connect (Nashville), and we will be at CEDIA Expo (Dallas) and NECA Show (Philadelphia). Furthermore, to encourage significant development and growth we have the establishment of the KNX Startup Incubator – our community has witnessed the inclusion of new partners, sponsors, and service providers, along with the emergence of innovative and promising startups. These startups play a crucial role in our ecosystem as they are natural early adopters, driving rapid innovation and validating concepts such as KNX IoT.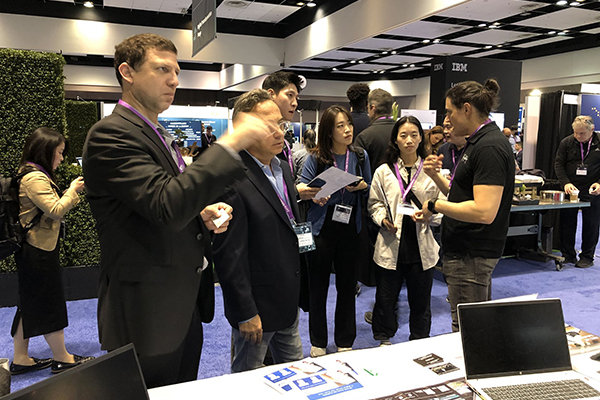 In addition, we will be launching our podcast with relevant and important information for everyone involved in the sector.
KNXtoday: What are the benefits of being a member of KNX National Group USA?
JMM: Being a member of KNX NG USA offers a range of benefits for individuals and businesses. Members gain access to valuable resources, tools, and technical documentation that support their professional growth and understanding of KNX technology. Networking opportunities within the KNX community foster collaboration and keep members informed about the latest industry developments. Additionally, members enjoy discounts on fees and training courses, promotional opportunities through co-branding and social media mentions, invitations to trade shows, press release distribution, and free publication in the KNX newsletter. The use of the KNX USA logo adds credibility to members' businesses, whilst staying connected through the company directory ensures visibility within the industry.
In summary, KNX membership provides access to resources, networking, and discounts, while offering promotional and branding opportunities. Members can enhance their knowledge, stay connected with industry professionals, and showcase their expertise to a broader audience.
Jose Maria Morcillo is responsible for KNX USA Membership & Business Development.