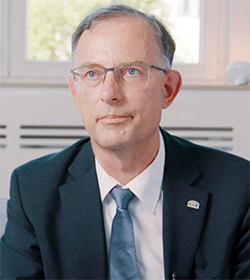 It may come as a surprise to some, but KNX Germany was only formed last year. In this exclusive interview, KNX Deutschland chair, Hans-Joachim Langels, provides an insight into the organisation's founding and aims.
KNXtoday: How popular is KNX in Germany and how is the market developing?
HJL: The use of KNX is Germany is widespread, and today's KNX community in Germany is the result of teamwork between the KNX manufacturers active in the German market, the KNX Association in Brussels, the trade associations ZVEI and ZVEH and many honorary contributors from industry and trade. We have more than 23,000 KNX partners, installers and systems integrators, 48 scientific partners and 92 certified training centres, and with products provided by more than 150 German KNX manufacturers, the KNX community is well-place to serve processes such as decarbonisation or digitisation of buildings.
KNXtoday: Considering that KNX (formerly EIB) was developed over 30 years ago by members of the German electrical manufacturers association ZVEI, in cooperation with the German electrical contractors association ZVEH, why has KNX Germany only recently come into being?
HJL: Market developments such as digitisation of building processes (Building Information Modelling (BIM)) or increasing the energy performance of buildings can only be successfully implemented if all participants in the building process work together. Addressing these market developments with a focus on increasing the KNX market position requires an organisation dedicated to enhancing and proliferating the KNX ecosystem. Hence, KNX Germany was setup with a broad membership that includes KNX manufacturers, wholesalers, KNX installers and systems integrators, KNX scientific partners and training centres, and building owners, investors, architects, consultant engineers, building operators as well as other interested parties.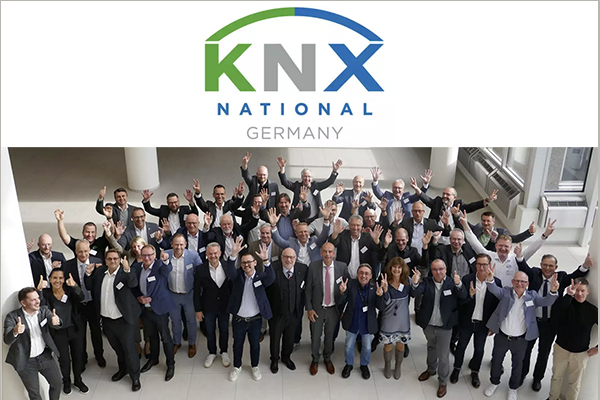 KNXtoday: Who were the founders members and who is on the board?
HJL: On 27 June 2022, fourteen founding members assembled in Frankfurt to setup the KNX Deutschland e.V. association. In alphabetical order, they were: Adalbert Zajadacz GmbH & Co. KG, Albrecht Jung GmbH & Co. KG, Alexander Bürkle GmbH & Co. KG, BAB Technologie GmbH, Elsner Elektronik GmbH, Gira Giersiepen GmbH & Co. KG, Insta GmbH, KNX Professionals e. V., MDT technologies GmbH, Siemens AG, Sonepar Deutschland GmbH, Theben AG, Voltus GmbH and Wieland Electric GmbH.
The founding members elected the KNX Deutschland board members, including me as chair, Markus Fromm-Wittenberg as vice-chair, and Michael Möller as treasurer.
KNXtoday: What are the benefits of belonging to a national KNX association, and what are your aims?
HJL: The goal of KNX Germany is to expand the market presence and awareness of KNX in Germany. With members along the whole value chain of the building process, KNX Germany is in a much better position to address and reach a larger number of decision makers. Looking at the market challenges, it is important to us to cooperate with the partner associations ZVEI and ZVEH, and to have KNX Professionals as a member of KNX Germany. Indeed KNX Professionals and KNX Germany shared a booth at Light + Building 2022 and at ISH 2023.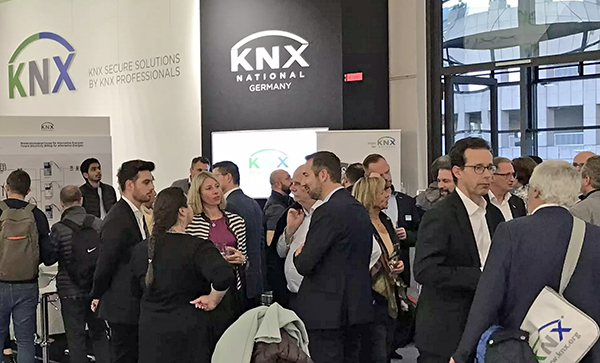 KNX Germany members have the following benefits:
Active involvement in enhancing the market presence of KNX as the leading system for building control.
Exchange of expert knowledge in a network spanning different trades and building process stages.
Networking across different trades.
Higher market impact based on coordinated public relations driving a positive and comprehensive image of KNX technology.
Collaboration in working groups and projects spanning different trades and building process stages.
Participation in events, workshops and trade shows organised by KNX Germany.
Access to exclusive information and qualification offerings.
KNXtoday: What are KNX Germany's plans for the next 12 months?
HJL: Within the next 12 months, KNX Germany will be present at international and regional trade fairs in Germany including eltec (Nuremberg), IFA 2023 (Berlin), and Light+Building 2024 (Frankfurt/Main).
Members of KNX Germany have suggested more than 20 projects covering topics such as energy management, BIM and market awareness for KNX. All projects address the core purpose of KNX Germany which is to enhance the market-oriented development and proliferation of KNX technology in Germany, involving all stakeholders in the building process.
One project has already been started and more will commence by the end of April 2023.
KNXtoday: Are you keen to encourage new members and how can interested parties get in touch?
HJL: We believe that all stakeholders involved with building control and building management systems should be represented and actively get involved with KNX Germany. Hence, we are attending international and regional trade shows to encourage potential members from different membership groups and building trades to join. We have a list of all KNX Germany members and interested parties can get in touch with us here, as well as visiting our website to become a member of KNX Germany.
Hans-Joachim Langels, Siemens AG, Competence Center Regensburg, is Chair of the Board of KNX Germany.