Thibaut Hox explains why anyone involved with using KNX to save energy should consider participating in the KNX Hackathon 2023.
The KNX community is rich with solutions and full of useful data that shows how KNX can reduce energy consumption in homes and buildings, a benefit we are keen to share with the world. This is why we are holding the first KNX Hackathon – an opportunity to come together to show how using KNX to create solutions for smart homes and buildings can improve people's lives and impact the planet in a positive way. The aim of this event is to bring together the wealth of experience of the global KNX community, showcase innovative and best-in-class solutions and collect data that can be used to demonstrate how KNX can provide a more sustainable future.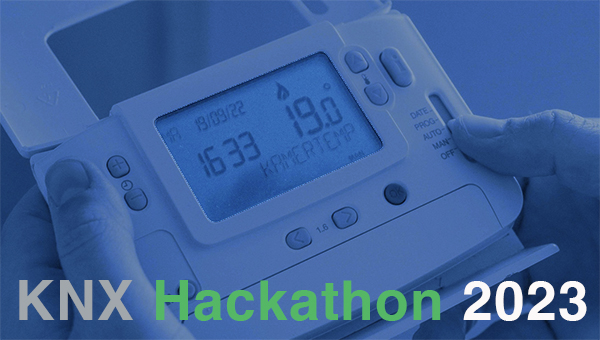 From KNX Association's point of view, our long-term vision is to see KNX used everywhere for energy-efficient homes, buildings and cities, but whilst we know KNX can make a big difference in saving energy, we are always looking for new data to back up our claims. There is already a lot of great work going on by individuals and companies in reducing the carbon footprint of buildings, and the KNX Hackathon will help us bring this experience together to produce the hard facts we need to persuade the wider world that KNX is a compelling choice. This is our opportunity to prove that KNX is helping to build a more sustainable future.
Who should take part?
The KNX Hackathon is open to anyone able to demonstrate how to save energy using KNX.
Any individual or team can participate, including students, hobbyists, professionals, scientific partners, manufacturers, etc. Whether your project or solution is big or small, it can make a valuable contribution to this event. There will be a number of challenges posed, as well as the opportunity to create your own challenge. The incentives to participate are great; not only will there be prize money and the prestigious 'KNX Hackathon 2023' trophy for the winners, but ALL valid submissions will receive publicity through KNX Association's communication media and partner media.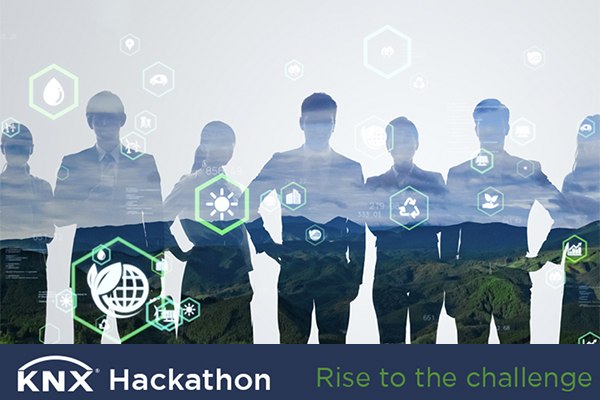 When and where?
Participants can already register and start on the various challenges in order to get their submissions ready in time for the deadline of 31 July 2023. The nominees will be announced by 1 September, with the presentation of nominated entries taking place on 26 and 27 September. The winners will be announced at the KNX Scientific Conference in October (date TBA).
What qualifies as a submission?
A submission to the KNX Hackathon 2023 – be it a single device, solution, or a complete project – must prove that it saves energy by using KNX. Every valid submission will be promoted via different communication channels, and will be assessed by a specially-appointed jury of industry experts. The jury will choose the finalists and winners based on how and to what extent the submitted entries contribute to the reduction of the energy consumption and the carbon footprint of smart homes and buildings. As long as you can prove how KNX saves energy, your entry will be publicised and you will be in with a chance to be selected as a finalist.
Taking up the challenge
Each team or individual can choose to take up one or more of the challenges set by KNX Association, or put forward their own challenge. In essence, the aim of the challenges is to establish how much energy was or would have been used without KNX versus how much energy the user saves thanks to its implementation.

Go on, give it a go!
KNX Hackathon 2023 is a great opportunity to put yourself, your team or your company on the map as an energy-saving champion. The effects of KNX Hackathon 2023 will be far-reaching and long-lasting. Not only will it provide our industry with hard evidence that could make all the difference in pitches, proposals, consultations, tenders etc, but it will also provide a platform to share experience, ideas and best practice in terms of energy saving, so that we can all benefit from it.
Registration for KNX Hackathon 2023 is open.
Thibaut Hox, Marketing, KNX Association.