The latest edition of the yearly smart home and building solutions magazine is here. The KNX Journal 2023 gives you exciting insights into the world of KNX, the technology and our community.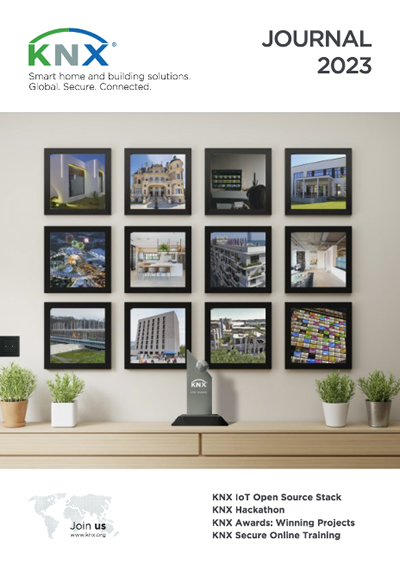 In this edition, we introduce you to the KNX Hackathon, the contest where you and your team can create smart home solutions that improve lives and impact the planet in a positive way.
You can find out what great new features have been added to the ETS6 software, to make your programming work even easier. We celebrate the winning projects of the KNX Awards 2022 that showed the use of KNX technology in exceptional ways.
Find out more on these topics, like the IoT Open Source Stack, the newest KNX Products, KNX Members and upcoming events in the KNX Journal 2023.
Read in English here.