Claim the trophy with your KNX project – Deadline 31st May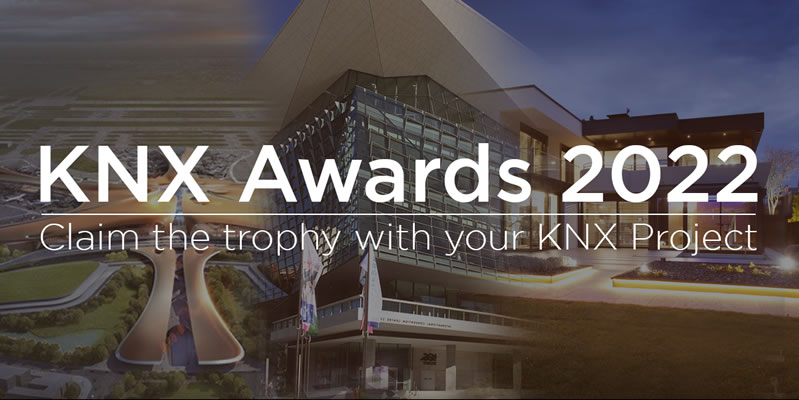 A new edition celebrated with new categories
The KNX Awards is a long-standing competition that puts the smartest KNX home and building projects in the picture. This year we are adding new categories to diversify between Smart Home and Smart Building projects as well as reward innovative implementation of the latest trends.
Hand in your projects in one of the categories selected by the Award Jury or become the people's champ by winning the People's Choice Award. This edition you will also be able to vote on your favourite KNX Product.
Each winner gets € 1000 prize money, an award trophy and the priceless exposure your business gets as a KNX Award winner. So take your chance and hand in your application now.
KNX Awards Categories
Smart Home Award
Smart Building Award
Innovation Award
Energy Efficiency Award
Special Award
Publicity Award
Education Award
People's Choice Award
KNX Product Award
Save these dates
We now accepting your applications for the KNX Awards.
31st of May: deadline for handing in your projects
June : judging of projects
July: announcement of nominees
August: People's Choice and KNX Product Awards voting
27th of September: KNX Awards ceremony (online)
For more information about the categoreies how to apply please visit: