Interactive learning instead of dry theory: the innovative online learning tool from KNX provides exciting video training and varied exercises for beginners!
After the successful market launch of ETS6, the professional tool for automating smart homes and buildings, KNX has now presented its completely redesigned ETS eCampus. The free online learning tool for beginners provides expert knowledge on home and building automation with KNX and ETS6 and offers the opportunity to receive a certificate, as well as a discount on the first ETS6 Lite license. It is now available at ecampus.knx.org and supports 18 languages.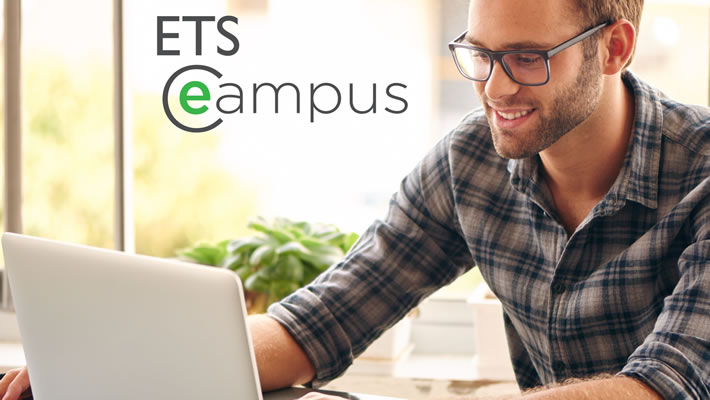 For a successful entry into the world of home and building automation
The web-based ETS eCampus was designed for beginners and is an ideal first step to get acquainted with KNX and ETS. The online learning tool teaches the most important fundamental principles of the world's leading technical standard for building automation and the ETS6 tool in a simple manner. The aim is to enable beginners to start realising their first smart home project more quickly. The expertise required for this is acquired through clearly structured and easy-to-understand interactive lessons and video training sessions – divided into different chapters. The KNX online learning concept has been tried and tested by 150,000 users from 170 countries and was developed in collaboration with the KNX training centres.
Learn at your own pace and by means of simulated exercises
Participants in the ETS eCampus learn step by step, at their own learning pace, how to set up their own KNX project, from theory to practice. This covers basic KNX concepts and functions, the handling of ETS6 and the configuration and control of smart homes and buildings. A variety of simulated exercises provides motivation and ensures that the knowledge acquired is deepened, while tests after each learning unit document and consolidate the participant's learning progress. Individual lessons can be repeated at any time.
Certificate of completion and a license discount following successful participation in the ETS eCampus
Thanks to the new look and feel, users of the online learning tool will find their way around immediately and thus gain even faster entry into the KNX universe. And all participants, who have successfully completed the new ETS6 eCampus with a score of at least 85%, will also receive a certificate of completion as corresponding proof of performance, as well as a discount on their first ETS6 Lite license. After finishing the ETS eCampus, they will have an excellent base to start creating their smart home with KNX or following a basic course to become a certified KNX partner.
All you need to get started with the ETS eCampus is a personal MyKNX account, which can be created free of charge at my.knx.org.