A new look for familiar quality     
Completely new, yet still recognisable. On 1/3/2022, the KNX manufacturer MDT technologies is presenting its new branding. A modern appearance, which clearly reflects the fact that the company specialises in KNX, has been unveiled.
The highlight of the new website is a 3D configurator for the KNX Push Buttons, and you can download 3D files of the Push Buttons that can be displayed on your own wall via your smartphone camera. Naturally, professionals and end users will find detailed information about products and solutions on the website. The popular quick access to the product area has been retained, meaning that it is still easy to find download files.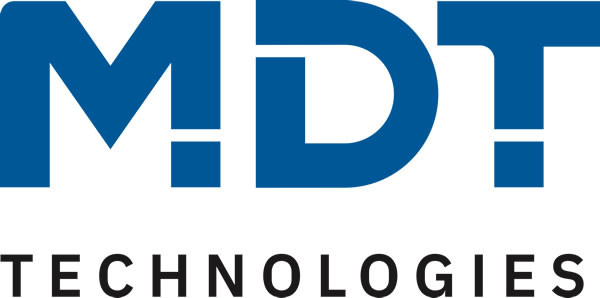 It is not only the website design and informative materials that have been revised, the logo has also been redesigned. Katrin Rosenthal, Head of Marketing and Communication at MDT, explains, "almost 40 years after the company was founded, it was time for a visual update. The distinctive lines from the old logo have been retained in the new logo. It was important to us to develop our appearance logically instead of designing something completely new. After all, MDT continues to stand for top quality KNX products, made in Germany."
The new appearance is complemented with the brand slogan "MDT – your KNXpert", which very clearly reflects the company's core expertise. The medium-sized company MDT technologies, which is based near Cologne, has been developing and producing electrical engineering products at the German site for almost 40 years. Since 2009 it has exclusively produced KNX products, and MDT is a driving force behind innovation in the KNX sector. CEO Roger Karner says, "as we are a specialist company, we can focus entirely on the KNX community, we are always listening to the market and know what installers and planners expect from good KNX products. This means that we are always able to give the customer added value with our products, which is beneficial for the customer's project or the installation process."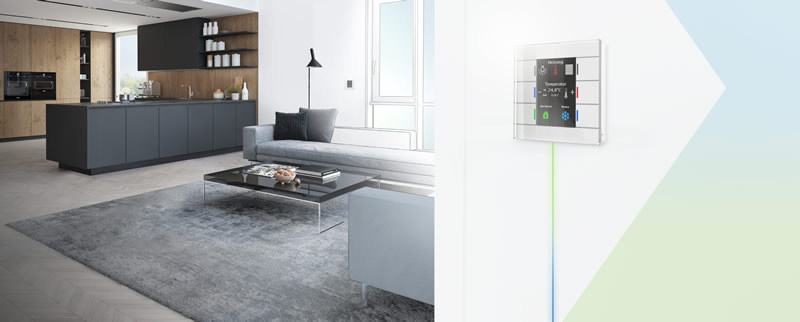 This focus can now also be seen at the core of the company's branding. "Our new branding shows the outside world what MDT has always been internally from the outset, namely a modern company where employees enjoy creating innovative solutions", says Marcel Gramann, Head of Sales and Marketing. This innovative strength has already won multiple awards. In January 2022, MDT technologies won the Top 100 Award for German SMEs for the seventh time in succession.