Yasmin Hashmi summarises interviews with the KNX Association and a selection of its members to see why KNX is so popular around the world, and what its direction of travel will be during 2022.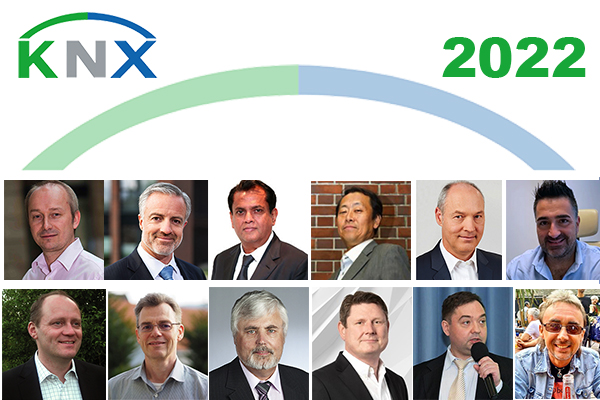 Whatever the challenge, be it a pandemic or catastrophic climate change, KNX is up to the job. The resourceful KNX community is constantly finding intelligent ways to make environments safer and more comfortable, and buildings (and even cities) more energy efficient, and with the pace of digitalisation stepping up, the opportunities for the technology to make a positive impact on the world are increasing all the time.
The start of a new year is always a good time to take stock of where we are and where we are headed, so here are some illuminating and encouraging words from KNX Association and a selection of its members to set the tone for 2022:
Visionary leadership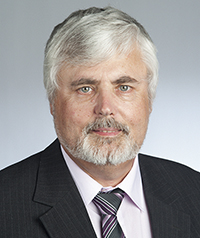 Having been elected to the office of KNX Association President for the third time in a row, Franz Kammerl is as enthusiastic as ever about the expanding opportunities for the technology. "Due to the spread of the Internet of Things and the networking of private and commercial buildings, the demand for intelligent smart home and building solutions has accelerated significantly, and during the past few years, we have successfully managed to put KNX at the forefront of this development," he says. "I am pleased to be able to build together with all KNX Executive Board members upon this top market position and have the honour of continuing to shape the further development of KNX during this exciting time of digital transformation in the building sector."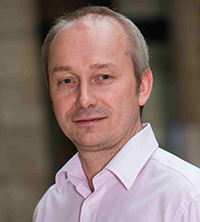 Vice President of KNX Association, Jean-Christophe Krieger, says "I see KNX remaining as first choice in the smart home and building segment in the coming years. Our current KNX IoT program is bringing KNX to the next level: increased networking capabilities, simplification of KNX connectivity and IP migration, stronger support for sustainable energy management solutions, and strengthened security in installations and data privacy. KNX addresses the most strategic priorities to deliver best-in-class solutions for smart homes and smart buildings. The next priority will be to accelerate simplicity in ETS to our partners, offering off-the-shelf solutions for the different target segments."
Why KNX has such a bright future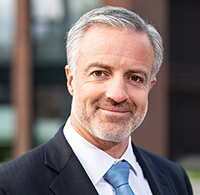 For Dirk Cordes, CEO of dc Services GmbH, the advantages of KNX are unique. "KNX is a manufacturer-independent compatibility and quality standard," he says. "It is very reliable in its decentralised structure and can grow old with a building while remaining modern."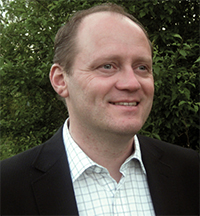 According to Michael Schuster, CEO of Enertex Bayern GmbH, the guaranteed long-term availability of products is one of the most important considerations in building technology. As he puts it, "KNX is an open standard that every company can join. This creates solutions for every given problem, compatible with every participating manufacturer, which is unique in building technology. The variety enables access to the market for companies with expertise in specialist solutions as well as those providing a wide spectrum of standard products. This benefits both the larger and the smaller companies and most importantly, our customers, who can be sure that, with more than 500 manufacturers to choose from, there will be a long-term solution, whatever their requirements. KNX is a family of solution providers and we are glad to be a member of this family."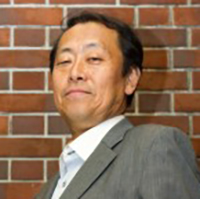 Junichi Shimada, President Representative Managing Director of Nanoteco Corporation, is of a similar mind. "KNX is open to everyone," he says. "This means our customers can realise their goals easily, thanks to such a wide choice of products.
We can propose excellent solutions to our clients in Japan, as we can select a whole range of products from all over the world, not limited to several vendors."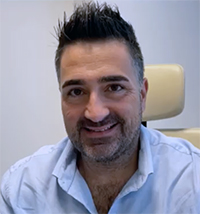 Jose Maria Morcillo, Managing Director of Domonetio says that KNX is important for his company because "We can make amazing things happen with KNX products and KNX solutions. For example, we can combine technologies such as voice recognition systems together with KNX. We can integrate complex ERP (Enterprise Resource Planning) systems based on MySQL to extract the name of a customer to offer them a personalised scenario when checking into a room or a spa cabin. We can also offer to this customer a specific fragrance so when they are in, that fragrance will be in the air to make them feel at home. These are just some of the things we can do."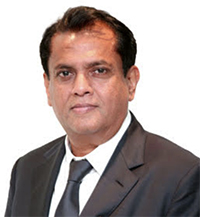 Jayanth Jain, Director of GM Modular PVT Ltd, sees digitalisation as the face of an emerging, progressive world, affecting how we live, work or just be, and where everything is done to simplify and bridge lives. He adds, "One such innovation catering to adapting and simplifying lifestyles is the KNX standard – a technological powerhouse that automates residential spaces and offices like no other. With this system, the requirement for a digitalised and secure environment is met with energy-efficient operation, security management, and sustainable control of spaces."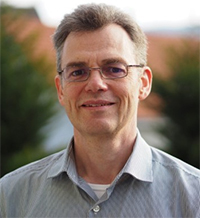 Markus Rohner, Head of Griesser Electronic AG, sees a growing need for intelligent shading controls as building automation requirements increase. He also notes that the economical use of resources is crucial to the energy efficiency of buildings, whilst at the same time offering enormous cost-reduction potential. "This requires an intelligent exchange of information between all parties involved," he says. "We are convinced that comfort and energy efficiency are not contradictory and, with the right technology, even complement each other. As a manufacturer-independent platform, KNX offers us the opportunity to contribute our knowledge regarding automated shading controls to a global standard for home and building technology."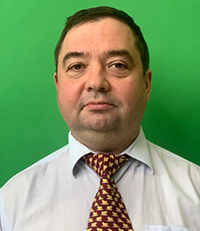 Grigory Latyshev, CEO of Koplat, makes the point that it is not only KNX technology that is helping the market to grow, but the efforts of the wider KNX organisation too. As he puts it, "Whilst KNX technology is based on the absolutely right idea of a distributed control system, which makes it very effective in growing the market, we must remember that the KNX community, as well as my.knx.org, are two unique entities that are also boosting the KNX market." He adds, "I'm also impressed that ETS seems to be supporting many other distributed control technologies, even LonWorks."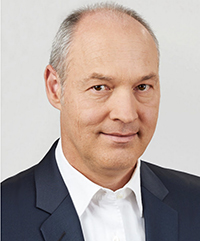 Thomas Sell, CSO of Theben, has every confidence in KNX. He notes, "We believe that KNX is the standard bus system which is the most flexible for installers and end-users. And in terms of security, KNX is very well prepared with the KNX Secure standard for further requirements."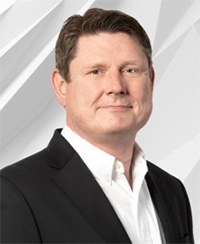 Uwe Laudenklos, Lead Business Area Manager Northern & Central Europe for ABB, is keen to point out that the energy consumption of residential, industrial and commercial buildings plays an important role in achieving the climate protection targets set by the German government and the European Union. He notes, "The energy transition and the resulting requirements for buildings and their technical infrastructures demand intelligent building solutions across various disciplines. In order to solve the current and future challenges, a universal standard in home and building automation represents a central criterion for success. We are convinced that the strengths of KNX technology and its universal planning and commissioning tool, ETS, are the perfect choice, which is why ABB favours and supports KNX as a global standard for buildings."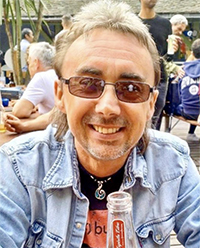 And finally, one of KNX's longest-serving exponents, Peter Sperlich, CEO of Smart Building Design GmbH, gives the technology his seal of approval. Peter has been working with KNX (previously named EIB) for almost 30 years; first at Siemens, then at Datwyler and now with his own company for over 12 years. He is convinced that the spread of the KNX standard will continue at the same high speed as it is currently enjoying. "We have specialised in building automation with KNX and we also earn our money with KNX," he notes. "And this year we are planning to bring our own first KNX product onto the market."
Well that will certainly be something to celebrate. We wish him, as well as the whole of the KNX Community, every success and all the best for 2022!
Yasmin Hashmi is the Editor of KNXtoday magazine.