Yasmin Hashmi previews the not-to-be-missed KNX event of the year, KNXperience, and gives some insider info on what visitors can expect and what the highlights will be.
Held for the first time last year, KNXperience was created by KNX Association in response to pandemic restrictions and the cancellation of the Light +Building trade show normally held by Messe Frankfurt. Aimed at the worldwide KNX community and other professionals involved with smart homes and buildings, KNXperience was considered so successful that KNX Association is holding a second event, KNXperience 2021, online from 28 – 30 September. This not-to-be-missed event is open to all, whether a KNX professional or not, and will feature top-class speakers and the latest technological developments in the world of building automation for comfort, safety and energy efficiency.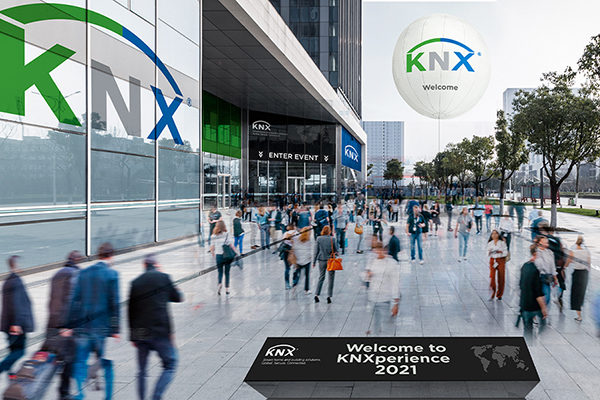 The Event
KNXperience 2021 will be held as a purely online event in German and English. It will entail an online expo (trade show) area with booths from KNX Association, KNX Members and KNX Training Centres; plus a three-day conference programme. For some added fun and excitement, there will be lots of games and lotteries every day, with fabulous prizes to be won. According to Casto Cañavate, KNX Association Marketing Team Leader, "We have taken the best of last year and compressed it into three days to make the event more efficient. Additionally, we are working on improving the experience with a better 3D environment and graphics. This means that visitors can discover all of the latest news and developments from KNX Association and its members, including new tools, devices and solutions, in few days, in an even more engaging way, and all from the comfort of their offices and homes using their PC, smartphone or tablet."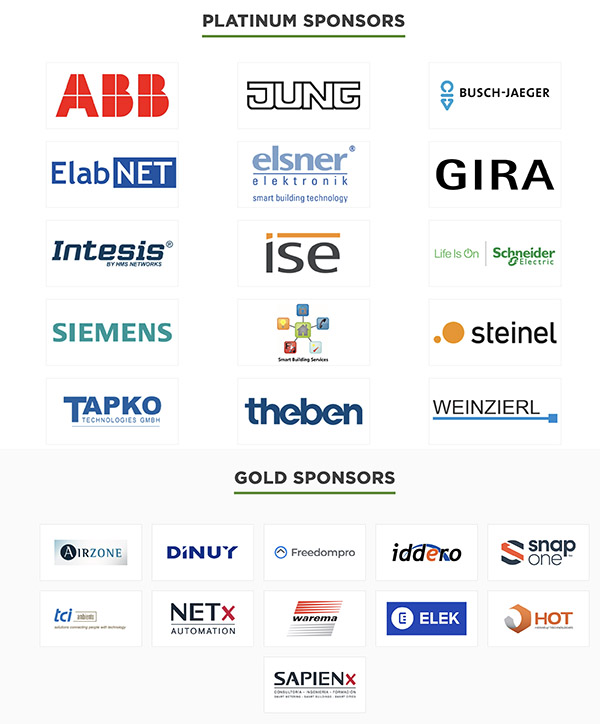 At the same time, KNX Association is aware of the importance of human interaction, so visitors will be able to go freely to any booth and start discussions with the representatives there, be it via text or video. Or if they prefer, they can send enquiries to exhibitors for further information via email (useful documents will also be available for download or sharing). In addition, there will be plenty of opportunity to chat, plus a special networking area to meet new people.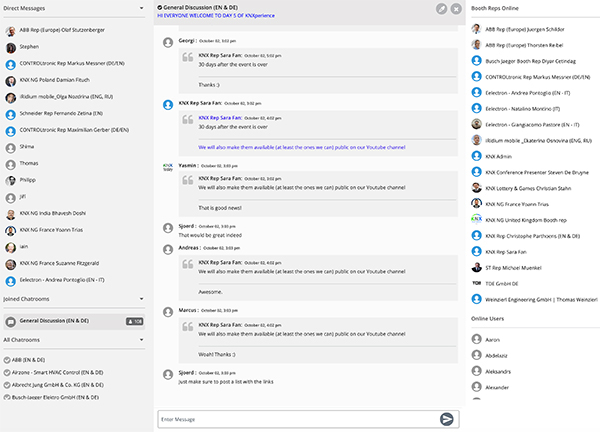 Highlights
The main focus of KNXperience 2021 will be the worldwide premiere of the ETS6 on 28 September at 09:00 CEST. This new version of the popular professional KNX software for planning, configuring, commissioning smart homes and buildings makes building automation with KNX smarter, safer and more open through numerous innovations. It offers an improved user experience through an optimised user interface, making it even easier for users to enter the world of KNX. In addition, in line with industry requirements, all KNX secure functions and a security proxy functionality have been implemented. ETS6 also fully taps the potential of KNX IoT, with the option of exporting all relevant semantic data to the KNX IoT third-party API, making KNX systems even more interoperable with any third-party client. As a further incentive to participate, visitors to KNXperience will have the chance to win special KNX prizes, including ETS6 licences, through a variety games and interactive lotteries.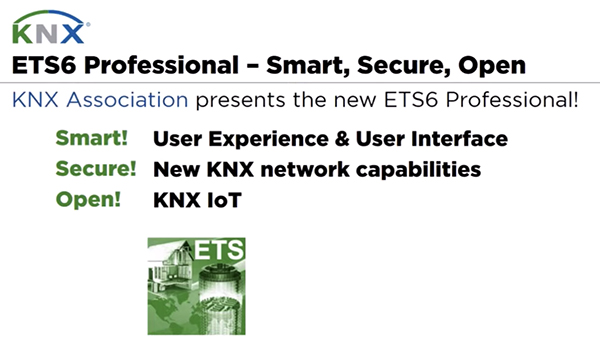 The conference
KNXperience will offer an inspiring and comprehensive three-day conference programme featuring experts from the KNX Association and its membership. Sessions are open to all and will be available afterwards on-demand. During the live events, there will also be the opportunity for Q&As through the chat function, which add yet another dimension to the experience.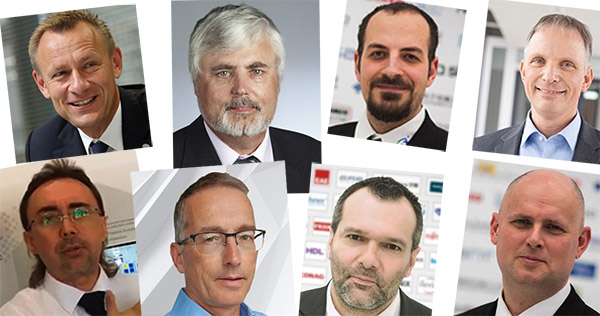 The focus of Day 1 will obviously be the new ETS6, with a block of different presentations that will illustrate the breadth and scope of this game-changing software, its current and future applications and how to use it. Day 2 will look at the hot topic of energy efficiency and sustainable energy management with KNX, whilst Day 3 will focus on KNX IoT.
The conference programme can be found here.
Registration
Registration for KNXperience 2021 is open to any professional involved with smart homes, buildings and even cities. There will be something there for everyone, and there's nothing quite like the buzz of a live event, so if you feel that any of your associates or network will benefit from this information-rich, visionary and inspiring event, by all means invite them to register too, using the link below!
Yasmin Hashmi is the Editor of KNXtoday magazine.
---