According to the UN Environment Programme, buildings use about 40% of global energy, so Andy Ellis looks at how controlling window coverings intelligently can help make buildings more energy efficient.
The reason for covering a window opening is either to provide privacy or to block light. When we block the passage of sunlight we also block solar radiation, and this will reduce heat gain in the room. The reverse may be true in cold weather, i.e. the covering may to some extent, prevent heat loss. The control of window coverings however, is a subject that is far more complex than it first seems, so let's look first at the types of covering with which we could be dealing.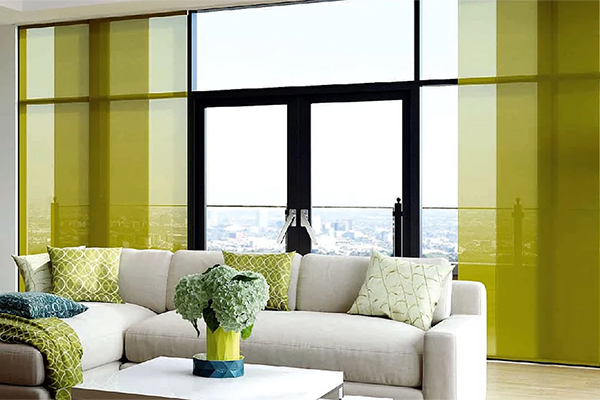 Types of window covering
The most common types of window covering are the roller blind and the curtain, but there are many more, including Roman blinds, Venetian blinds, vertical blinds, horizontal blinds, plantation shutters, the Jalousie (an external shutter or blind), blackout blinds and blinds built within the pains of the double glazing. All of these can be manually or electrically operated. For completeness, we should also add electrochromic glass.
Powering window coverings
As a rule of thumb, electric window coverings are powered by either a 220-240V mains AC motor or a 24V DC motor. There are also some systems that run on a 12V DC motor, but these are less common.
Mains voltage AC motors have two windings, referred to as 'split winding'. One drives the motor in one direction, the other in the other direction. So the power cable has a single neutral that is used for both windings, and two lives, L1 & L2, for powering winding 1 and winding 2 respectively. An interlock has to be provided to stop both windings being powered at once.
Low-voltage DC motors have a single winding. In order to change the direction of the rotation, the polarity of the winding has to be switched, hence low-voltage motors are referred to as 'reverse-polarity'. In general, mains-voltage motors are quieter than low voltage motors.
How are window coverings controlled with KNX?
Using the motors as described above, connections can be directly powered and wired through a KNX relay. Looking through the main KNX manufacturers product listings, nearly all of them have a blinds relay device for use with either mains or low-voltage motors. The relay can be DIN-rail mounted (usually 4- or 8-channel) or fit into a backbox (usually single- or dual-channel). Once you have the motor mechanism operational, then any KNX switch or server (app) should be capable of operating movement in either direction.
Often curtain tracks will be supplied with units with dry contact control (simply short the contacts together to facilitate operation) and again, these can be connected directly to any KNX relay.
More recently, we are beginning to see manufacturers incorporating KNX chip sets directly into the device itself.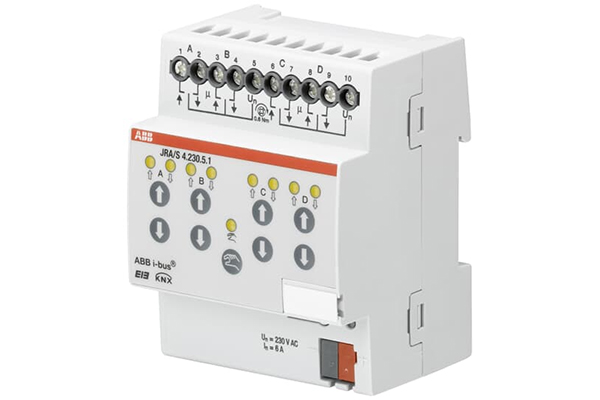 In commercial environments, motorised window covering drive units tend to include SMI (Standard Motor Interface), so KNX manufacturers have responded by providing KNX to SMI interfaces to bring control of these coverings within the KNX system.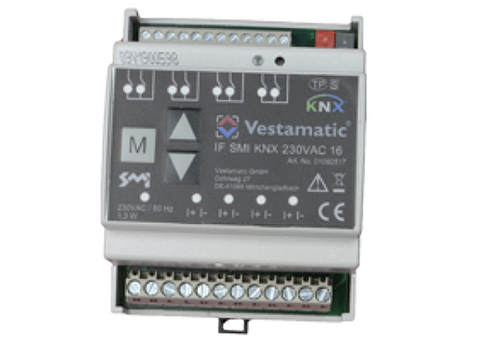 Additional functionality with KNX
Over and above manual operation, there are various ways that KNX control can be used to increase comfort and efficiency. For example, the system can be programmed to automatically open and close blinds at daybreak or sunset, utilising shading options to either simply block the sun on a bright day or to provide solar shading, which is especially relevant in larger commercial buildings. Actions can be programmed according to time of day, and/or connected to sensors. For example, depending on prevailing ambient heat and light levels, the system may elect to switch lights on and close blinds (rather than switch on air-conditioning), or open blinds and switch lights off.
The future is bright, despite COVID-19
According to the report 'Blinds and Shades – Global Market Trajectory & Analytics' by Global Industry Analysts, Inc, "Amid the COVID-19 crisis, the global market for blinds and shades estimated at US$10.4 billion in the year 2020, is projected to reach a revised size of US$12.4 billion by 2027, growing at a CAGR [Compound Annual Growth Rate] of 2.6% over the analysis period 2020-2027."
Further, according to the report 'Smart Window Market – Growth, Trends, COVID-19 Impact, and Forecasts (2021 – 2026)' by Mordor Intelligence, "The COVID-19 outbreak has affected industries across the globe. The Smart Windows industry has also been affected by the disruption in the supply chain but has been profited by the increased attention due to the subsequent rise in the Smart Home ecosystem interest in the market."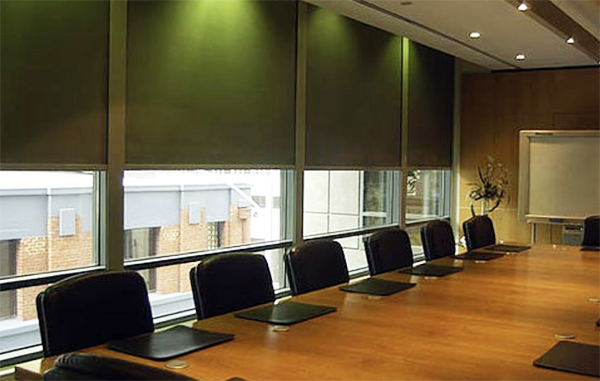 From a UK perspective, approximately two thirds of all motorised window coverings are sold into the commercial market place, and although actual sales figures for motorised window coverings are not easily found, given the ever-increasing emphasis on global warming and the need to enhance the efficiency of buildings, we can expect the market to continue to grow in step with the rest of the world.
Conclusion
The use of KNX to control motorised window coverings has become more than a nice-to-have! A well-designed KNX system will deliver a more even temperature distribution throughout a building and has the potential for significant efficiencies and cost savings in residential and commercial premises. Existing KNX specifiers and installers, if they are not already involved in this sector, would do well to add automated window coverings to their portfolio.
Andy Ellis is the founder and managing director of Household Automation Ltd, and its sister company Knxion Ltd, providers of building automation consultancy, design, installation and aftercare services to clients who are involved in building residential and commercial properties.