After a very successful first edition in 2020, KNXperience will be back. The 2nd edition of KNXperience takes place from 28th to 30th September.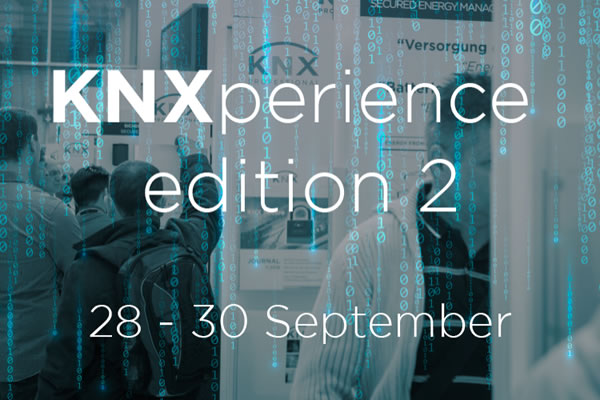 An online version of a physical trade show, KNXperience offers you all a physical trade show does, AND makes it easier for EVERYONE to attend.
The highly interactive 3D environment will offer you a unique exhibition experience. Join the event on any type of device, from home or the office, at your convenience.
On the first day of KNXpereince 2, ETS6 will be officially launched. In the conference room you will be able to follow a keynote speech about ETS6 followed by a presentation of the software. There will also be a dedicated ETS6 booth where you can get all the technical information.
Save the date and register now at knxperience.knx.org.