Katrin Rosenthal explains how the Swiss rail company, RhB, has automated the lighting in its largest building using B.E.G. detectors to save energy whilst providing a safe and comfortable working environment.
The Rhaetian Railway (RhB) operates a network of around 100 stations in the canton of Graubünden in Switzerland. Its newly-constructed infrastructure base in Landquart is one of the RhB's largest buildings. Designed for various specialist services, the building includes workplaces, storage rooms, cloakrooms, new meeting rooms and open-plan offices for 75 employees, covering over 1000 square metres.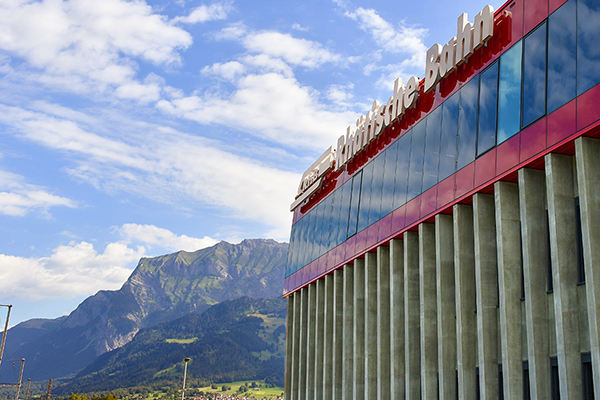 The RhB is no stranger to building control technology, having placed great emphasis on automated lighting systems for some years now in order to achieve energy and cost savings.
The brief
The brief was to make the building's lighting as energy-efficient as possible, whilst maintaining safety and comfort for the occupants. Due to shift work, most areas of the building are used around the clock. The staff therefore need sufficient light at all times to be able to carry out their duties safely. However, not all of the workstations are occupied, so automating the lighting in an intelligent way was an important requirement.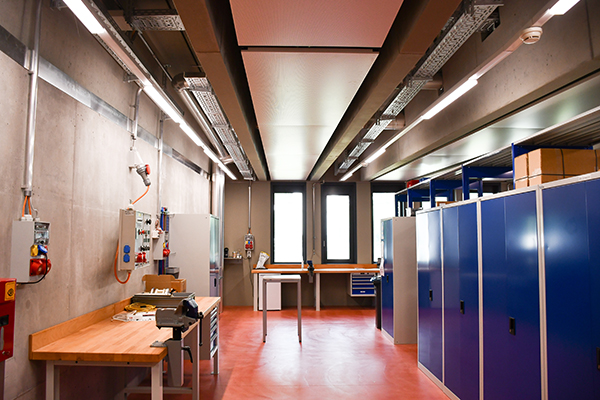 The solution
The RhB has been working for many years with specialist in lighting technology, Swisslux AG, which exclusively distributes B.E.G. LUXOMAT occupancy and motion detectors in Switzerland. Given the large number of product variants and individual setting options on offer, basing the new infrastructure on B.E.G. KNX sensor technology was an obvious choice.
Challenges
In order to accommodate rolling stock on the ground floor, the vehicle hall has a ceiling height of 7m, which makes brightness measurement for light control much more difficult.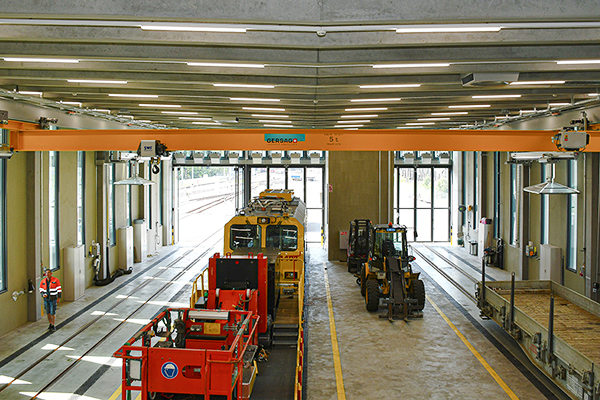 As a solution, Swisslux specified a special occupancy detector developed for use at great heights. As Stefan Kull, Head of Business Development at Swisslux, explains, "The B.E.G. PD4-KNX-GH-DX not only has an extremely large detection range of up to 44m, it is also equipped with a telescopic light sensor. This enables reliable light measurement up to an installation height of 16m."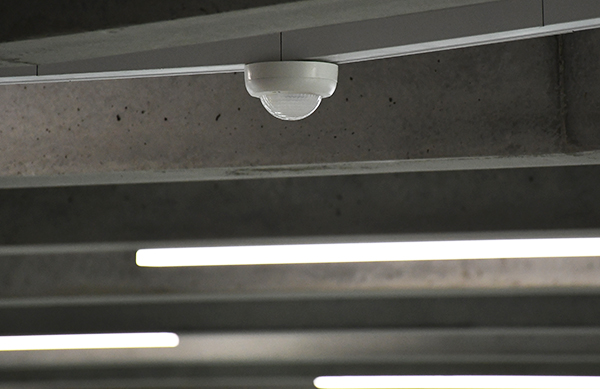 In addition to the hall, the new workshops for all specialist services are located on the ground and mezzanine floors. To ensure that the employees have sufficient light at all times, the continuous workshop rows have been equipped with PD9-KNX-DX occupancy sensors. With a visible sensor head of only 36mm, this sensor fits inconspicuously into the luminaires. It works optimally in combination with continuous-row systems, so the sensors were placed in the parts of the lighting tracks that were not populated by LEDs.
The sensor head can be inserted quickly thanks to spring clips, and it completely covers the drill hole. Despite its small lens, this sensor covers a detection range of up to 10m, and was used in all of the building's lighting strips, thus ensuring energy-efficient control in all offices, meeting rooms, workshops and store rooms.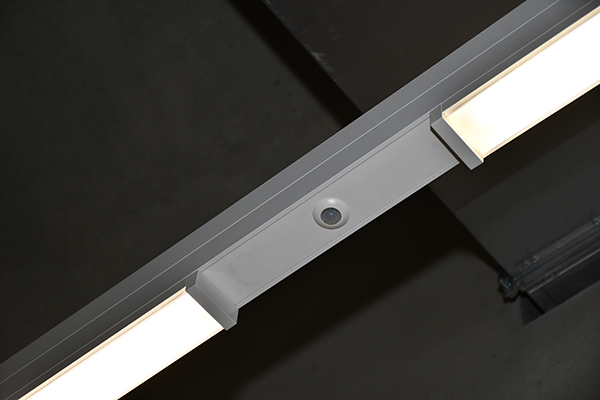 Intelligent control
The lighting control system takes account of the available daylight; if there is motion, the detectors will only activate the lighting if the light level in the room falls below the set value. If this is the case, they dim the luminaires to the required brightness. This means that only as much energy is consumed as is actually needed.
Particularly high potential savings can be made in passageways. For this reason, the staircases, corridors and toilets are equipped with B.E.G. PD2N-KNX-DX occupancy detectors. To ensure safety in the building at night, an orientation light function is used for illuminating the passageways. This dims the lighting down to 10% if no movement is detected, which means that staff never enter a completely dark area. The light dims back up to normal as soon as movement is detected.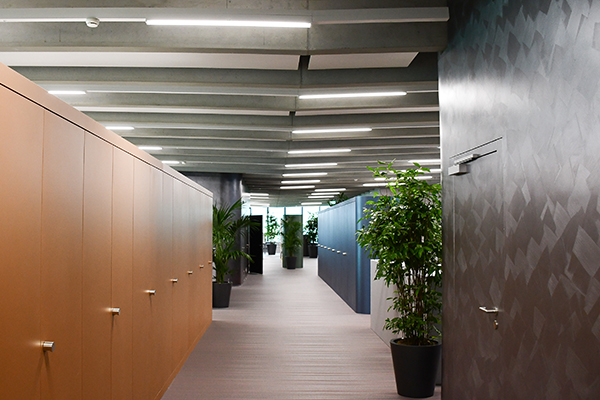 Conclusion
The RhB is delighted by the energy savings and comfort offered by KNX automation at its Landquart premises. As previously mentioned, the company is no stranger to this technology, as it not only relies on KNX lighting control for its buildings, but also for its outdoor facilities. For example, the lighting on station platforms is automatically dimmed down to a minimum value of around 5 lux when no one is present using B.E.G. RC-plus next N motion detectors mounted on the catenary poles of the platforms.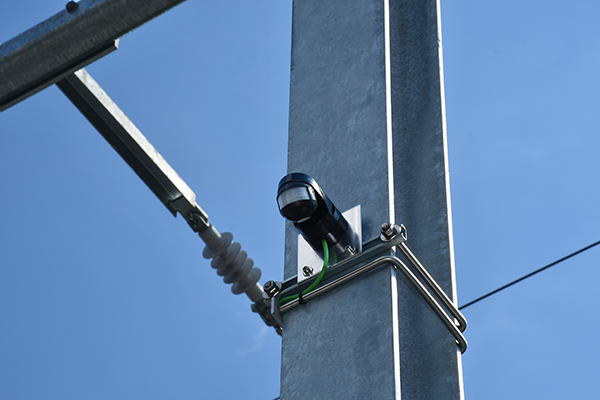 As Christian Broger, RhB Project Manager for Low Voltage Engineering, notes, "In recent years, this lighting concept has been implemented step by step for almost half of our stations and other outdoor facilities such as shunting areas." And this has an added benefit: as well as great energy and cost savings, it makes life more pleasant for local residents, as it significantly reduces unnecessary light pollution.
Katrin Rosenthal is the Marketing Manager for B.E.G. For over 45 years, B.E.G. has taken pride in its wide product range of energy-saving products, individual solutions, quality and personal service.