KNXtoday and KNX Association are pleased to announce a partnership agreement that will see KNXtoday magazine now being published by KNX Association. The partnership will improve KNX Association's communications of its strategies, plans, events and news to the KNX community and beyond through a programme of high-quality content delivered via the KNXtoday digital channels.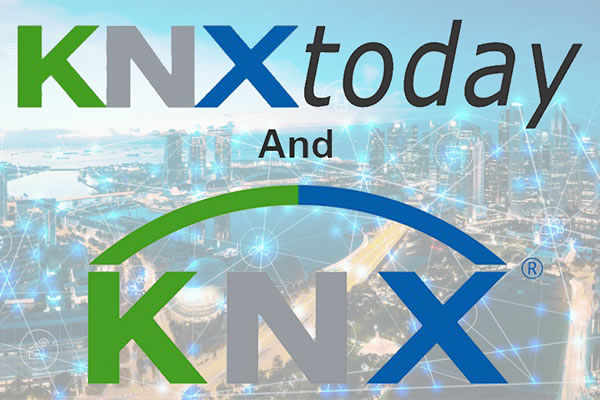 KNX Association Marketing Manager, Casto Cañavate, says, "We are delighted to be partnering with such a well-respected publication as KNXtoday. This move will improve the online communication and reach of KNX Association with stronger, coordinated and professional content. The KNXtoday website, newsletter and social media channels are ideal platforms for ensuring that the KNX message is more effectively communicated to the KNX community and all those involved in smart buildings."
The KNXtoday website will be redesigned to fit KNX Association's corporate look and feel, as will the monthly KNXtoday newsletter. The KNXtoday editorial team remains the same and will focus on editorial, whilst KNX Association will assume responsibility for advertising and sponsorship.
KNXtoday Publisher and Co-founder, Stella Plumbridge, says, "We would like to thank all of our contributors, advertisers, sponsors and readers who have helped us grow to our current position as a respected resource in the KNX community worldwide, and we look forward to continuing to work with the KNX community in terms of editorial. KNX Association has been a great supporter of the magazine since the first issue in 2013, and we have been collaborating ever-more closely on content, so it made sense to combine resources and focus on our respective strengths. This merger means that the KNX community will be served even better with high-quality news and information."
KNXtoday Managing Editor and Co-founder, Yasmin Hashmi, says, "This is an exciting time to be involved in KNX as the technology looks set to play a key role in building a brighter future with even more energy-efficient, flexible and safe built environments. Aligning with KNX Association brings us closer to the source of developments as they happen, and will strengthen our ability to deliver relevant information to the building controls community worldwide."
For more information, please visit: