KNX Association has celebrated its 30th anniversary with monthly social media activities, a digital trade show and a 10-hour online streaming marathon
Thirty years of innovation, thirty years of success: For more than three decades, KNX has been shaping the industry of home and building automation around the world. From its beginning in 1990, countless achievements and milestones have made KNX the leading global technical standard for smart homes and buildings as well as a strong movement for a smarter living and working. So there are a lot of reasons to celebrate the 30th anniversary of KNX in a big way this year.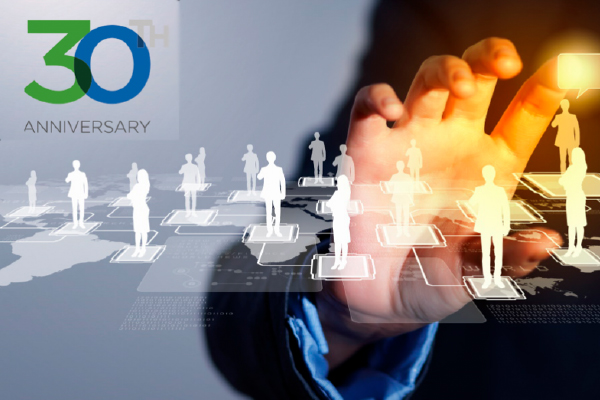 KNX community united: successful #KNXis30 celebrations
In numerous events – from social media activities, competitions and the digital trade show KNXperience to the special celebration of the 30th anniversary of KNX with a 10-hour online streaming marathon – the whole KNX community came together over the last months to wish KNX a 'happy birthday'. Over 20 supporting KNX National Groups and thousands of participants from over 50 countries with more than 1,000 contributions, 300 social media stories and 3 hours of additional video material breathed life into the successful #KNXis30 event series – the biggest one in the history of KNX.
30 years of KNX means 30 years of innovation!
For thirty years, KNX has been known and popular for its reliability, simplicity and the comprehensiveness of its features: As vendor-independent standard it can be added to, extended, upgraded, updated, mixed with new and old products and technologies. The new projects that KNX is about to launch will give this leading technology a further edge over the competition. KNX IoT will realise the move toward stronger compatibility with the IoT world. And the KNX energy management will ease the control and integration of renewables to decrease the CO2 footprint.
For a smarter and more sustainable world
"KNX has made homes, buildings, whole cities and even the world smarter. And this means more efficient and sustainable. KNX remains a future technology with great opportunities to grow into new areas and to give people even more automation within their homes, buildings and cities. Ultimately it is about creating a simple user experience whilst reducing electricity bills, carbon footprints and complexity. So, whatever its age, your KNX system will always be state-of-the-art!", says Franz Kammerl, President of the KNX Association.
For more information about #KNXis30 and all the events, please visit: