With the Christmas break fast approaching please find additional information on last order deadlines, office closures and delivery dates below. If you require delivery of a current or upcoming order before Christmas, we advise you contact the My KNX Store team directly.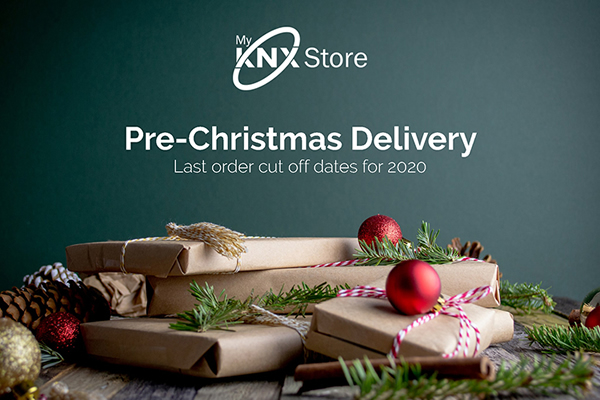 Pre-Christmas Orders:
Orders requiring a pre-Christmas delivery must be placed as follows:
Out of stock & custom build orders: by 12:00 on Tuesday 8th December 2020
In stock orders: by 12:00 on Tuesday 22nd December 2020
Office Closures:
The My KNX Store office will be closed from 12:00 on Thursday 24th December 2020 until 08:00 Monday 4th January 2021.
If you are looking to place an order over the coming weeks, we advise you to do so as soon as possible to beat the Christmas delivery rush.
If you any questions, please do not hesitate to contact a member of the My KNX Store team on 0191 497 0777 or email knx@myknxstore.co.uk