Date and time: 20th of October, from 10:00 till 20:00 CEST
Tomorrow KNX Association will launch the biggest anniversary in the history of smart homes and smart buildings. Be part of the new era of KNX by joining the 30th anniversary party. Together with our KNX National Groups, we promise you a day to remember. Clear your agenda and join the whole-day celebration marathon of KNX.
Join the party here knxis30.knx.org.
Big rebates for the 30th Anniversary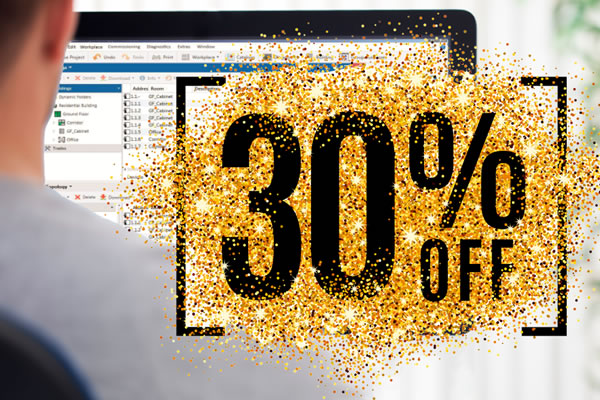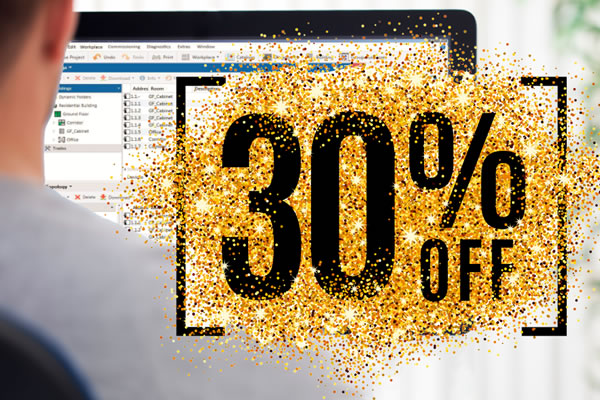 For our anniversary , in addition to all the events that are prepared, we want to give you a special reduction on all its products!
Whether you were planning to order a new ETS5 Professional, Supplementary, Lite, ETS Inside, ETS Apps from KNX Association or an upgrade from an earlier ETS versions, now is the right time to do it. Thanks to our special code, you can receive a reduction of 30% on all these products.
Conditions (*)
new ETS5 Professional/Supplementary/Lite, ETS Inside, ETS Apps from KNX Association (Device Reader, EIBlib/IP, Extended Copy, Split&Merge, My Product Templates, Replace Device, Labels, Long-Term Recorder, Project Tracing, Device Compare.)
update to ETS5 Professional/Supplementary/Lite
This offer can not be combined with other actions or voucher
Reduction only valid on the regular prices
(*) Offer only valid for orders made on MyKNX.
Do not wait any longer! Click here for the code – it can only be used until 31.10.2020
Also, do not miss the unique birthday presents, which we will hand out through-out the day! Check out the KNX Association's social media channels in order to know, when to tune in. Click here to follow on Facebook, Twitter and LinkedIn.