By Yasmin Hashmi, KNXtoday.
KNX Association did the industry proud from 28th September to 2nd October 2020 when it hosted KNXperience, the first online global trade fair dedicated to KNX. It was the Association's answer to the delayed, and then cancelled, Light + Building 2020 show and the pent-up need to show new products and technologies and to network.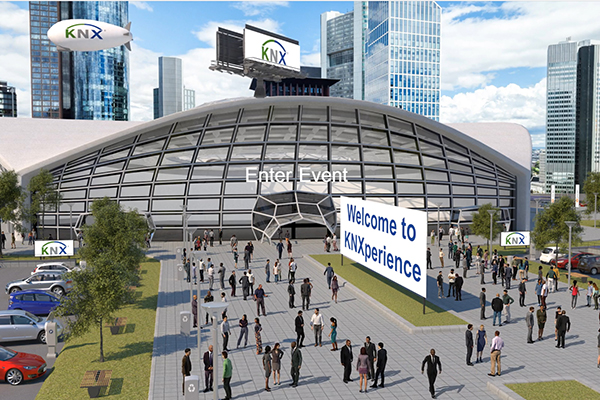 Of course, this was quite a different experience to being there in person – there were limitations in terms of number of exhibitors, face-to-face meetings, getting your hands on products and stumbling on chance conversations, but there were advantages too. The following comment sums up the general feeling of visitors we straw-polled:
"I think KNXperience is a very good alternative to a 'real life' conference. The sponsor booths provide the possibility to get answers to open questions from different vendors in a single location. Another big plus is the possibility to review presentations at a later time, something which is not possible in real life. And that is offered in a package where I do not need to travel but can align my personal agenda with the conference schedule. Furthermore, posting lottery codes within the booths is a brilliant way of drawing people there. On the other hand, of course I miss the face to face contact, which is irreplaceable. Apart from that there are only minor technical glitches, which is only to be expected, as this is the first time KNXperience has been held."
What did KNXperience comprise?
After having logged in, you would enter the lobby and find a help desk, above which were tabs for two exhibition halls, a conference room, a networking area, a documents area, a video vault, digital briefcase, help desk and leader board.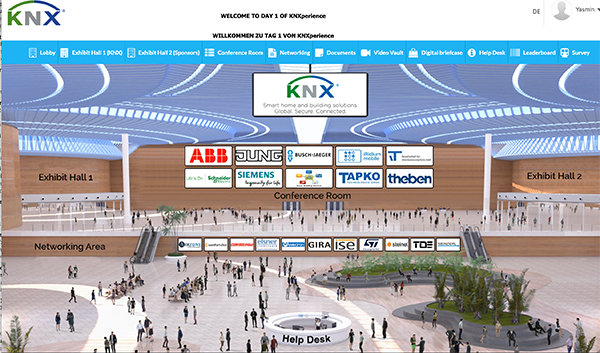 Exhibition Hall 1 contained KNX Association-related booths such as national groups, services for specific markets, Partners, ETS, lotteries and prizes, championship, sales & reception, and membership & development.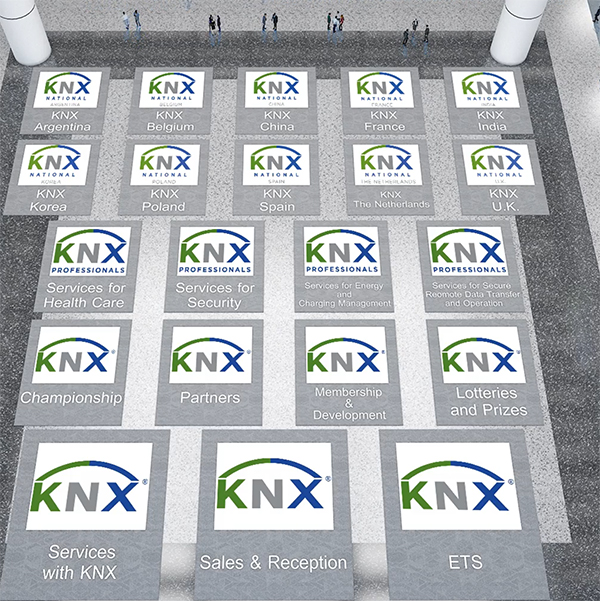 Exhibition Hall 2 contained all of the Member exhibitors' booths. These included links to documentation, videos and chat rooms. News from these exhibitors will be covered in Part 2 of this article next month.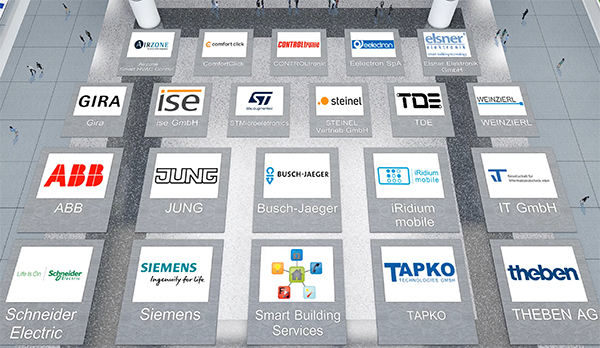 Networking
The networking area contained all of the chat rooms, and showed who was online. It was interesting to see different people's questions and the answers to them, which was very informative. There was also the option to have personal chats.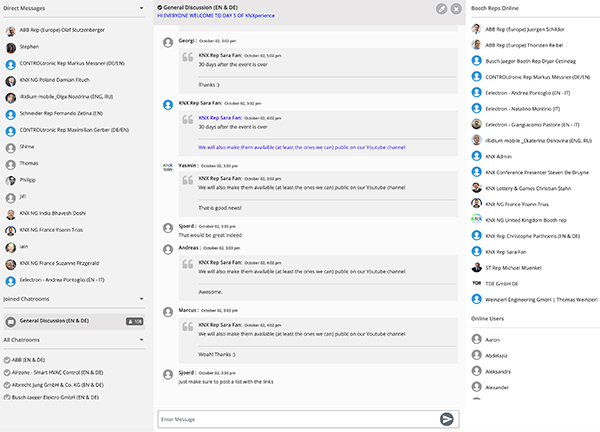 The chat rooms were also good places for newcomers to learn more about KNX and to make contact with their national groups. The following comment from Iain Gordon of KNX UK was just one example of the enthusiasm the KNX community has for welcoming newcomers:
"I am a member of the KNX UK National Group. Membership is so much more than just a club. It is validation amongst your peers. It is being part of something bigger. It is assurance to others that you subscribe to a code and tirelessly try to improve. It is a mark of quality and traceability. All good installers should see this is as an essential tool in their box."
Conference
The conference featured something for everyone and was accompanied by live Q&A chats. The programme opened with a welcoming speech by KNX Association President Franz Kammerl.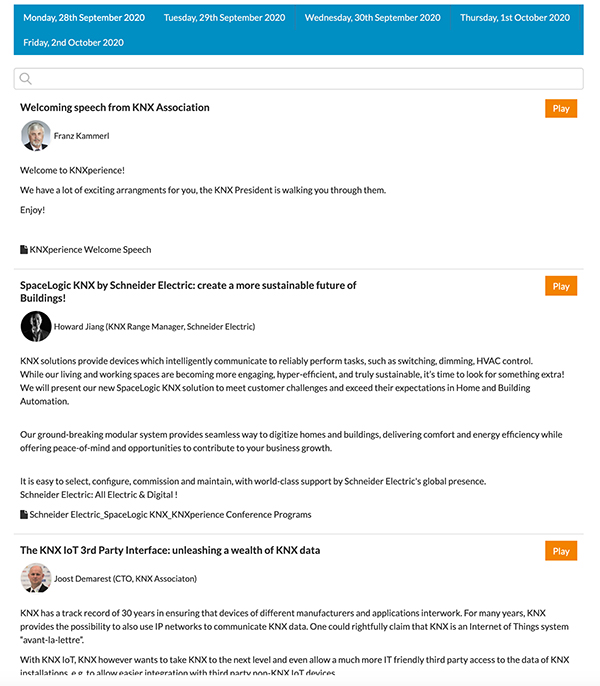 This was followed during the course of the week by KNX Association personnel giving sessions in English and German on a broad range of subjects including the KNX IoT 3rd Party Interface; Services with KNX; Energy Management with KNX; new mobile tools such as KNX News and KNX VR Apps; KNX is 30 celebrations; a preview of ETS6 Professional; ETS Inside; new KNX training opportunities; the new KNX Partner Ranking tool; KNX developments; ETS Inside server demo; becoming a KNXpert; and the choice between ETS5 lite/Professional and ETS Inside.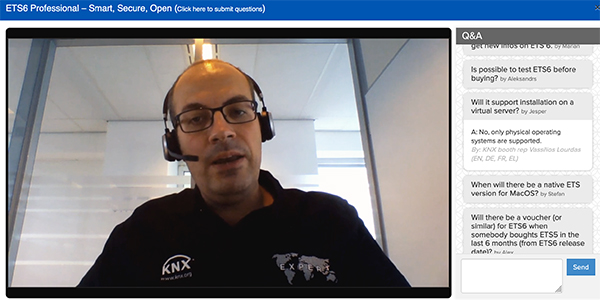 A wealth of fascinating sessions was also given by KNX Members on products, technologies and solutions. If you have missed any of these, you can still catch up until the end of October by registering at knxperience.org and selecting the Conference Room tab once in the lobby.
KNX Awards
At the end of the day on Tuesday, we joined the fabulous KNX Awards – the industry's chance to honour the best KNX projects around the world in 8 categories. The sparkling event was introduced by KNX Association CEO and Spokesperson Heinz Lux and presented by Lisa Coleman.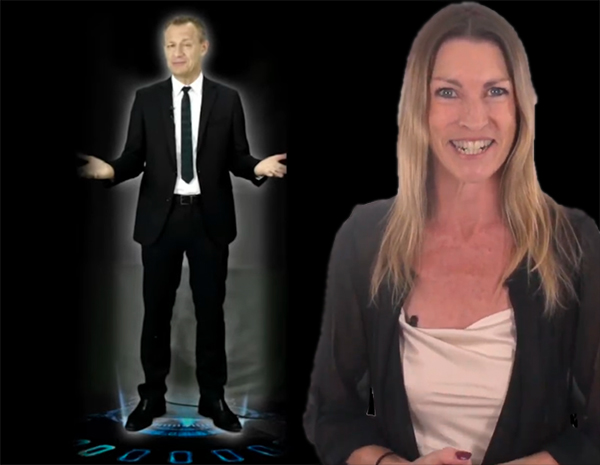 The winners were as follows:
International Europe – winner: Klaus Geyer Elektrotechnik for a 1970s house completely remodelled for a Parkinson's patient, in Mannheim, Germany.
International Asia – winner: Delham Tabesh for the smart technology installed in the new Nobakht Building luxury commercial complex in Tehran, Iran, where office employees can enter their workspace without even touching a button.
International Africa, America & Australia – winner: Agustín Abdala for the new array of lighting functions installed in the restoration of the historical Teatro del Libertador General San Martín in Cordoba, Argentina.
Special – winner: FH Technikum Wien for its new Smart Living Lab consisting of 250m² of different living spaces, all used for training and research purposes.
Publicity – winner: German Association of Electrical and Information Technology Trades (ZVEH) for its Smart Living E-Haus exhibit that demonstrates the latest trends in home automation.
Energy Efficiency – winner: Arqtech Automacao for making the new headquarters of Brazilian water and waste management company Sanepar so energy efficient that it received a Gold LEED certification.
Young – winner: Odisee University College in Ghent, Belgium for making its home automation simulation house, off-grid.
People's Choice – winner: Intelligent Buildings-SMART for using KNX IoT solutions in AL-Masa Downtown, the first smart city in Egypt.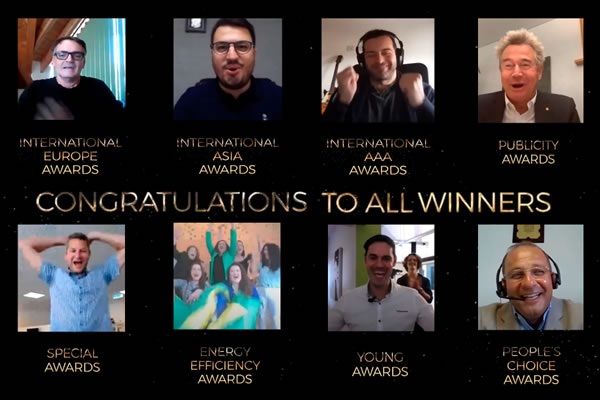 The enjoyable thing about the awards was the live chat alongside it, which made everyone feel a part of the event, and allowed us to congratulate the winners and comment on the projects.
You can catch up on the whole KNX Awards presentation here.
Fun things and inducements
Indeed, KNX Association did a lot to make the KNXperience fun and interactive. The live Kahoot game hosted with aplomb by KNX Association's Marketing Manager, Christian Stahn, was particularly enjoyable and exciting.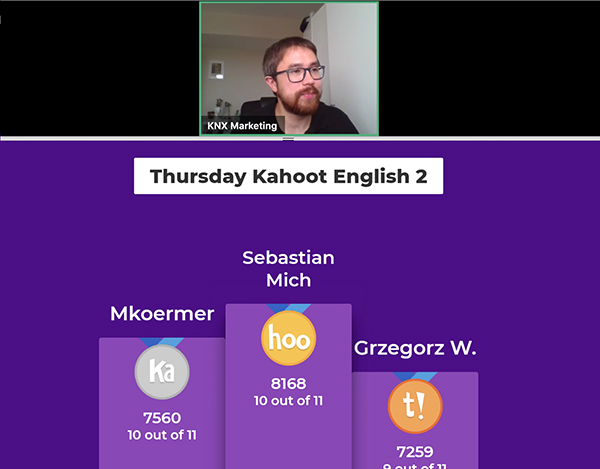 There were also the KNX Championships with plenty of competitive and fun chat running alongside, and lots of instant prizes and vouchers to be won. There was also a leader board showing points with special prizes for those visitors who had been the most active during the whole event.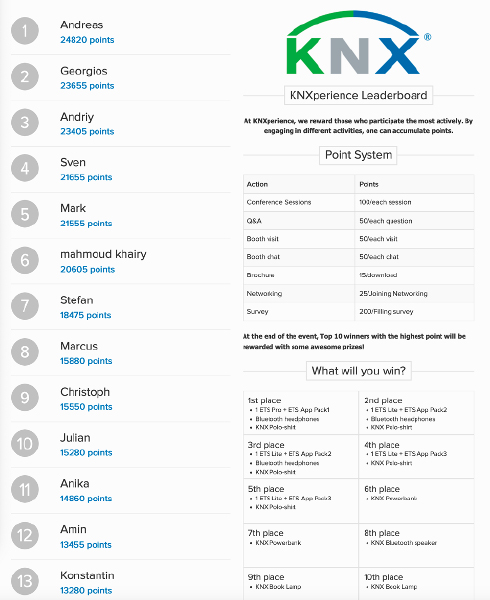 Conclusion
This was a mighty project for KNX Association to pull off, and it certainly rose to the challenge. Yes, there were bound to be teething problems, not least of which is how to deal with latencies when quick-fire responses are required to win vouchers. But these are minor issues. KNXperience delivered in full; it provided information on new products and solutions, a fantastic conference programme, a super awards ceremony and the opportunity to make contact with others and feel part of the wider KNX community. For all of us who have been frustrated by the restrictions the pandemic has brought, KNXperience was a welcome boost and a reminder that progress is forging ahead in one of the most exciting industries.