Lockdown has proved to be a trying time for manufacturers, systems integrators and distributors alike; we're all adapting to new market conditions as we work out what the new normal looks like. One thing hasn't changed. We all need each other.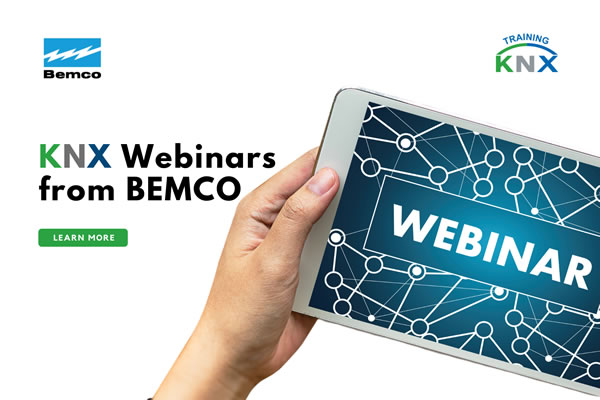 The strong relationship BEMCO has with its suppliers and customers has never been more important. Communication, support and trust are vital, and to build on this, we have assembled a series of webinars with our preferred suppliers and key customers. The aim is to shine a light on the latest products, to find out why the UK's finest integrators are choosing them, how they are using them and what their experiences are. We will be showcasing real projects in a wide range of applications including residential, commercial, schools, hospitals and hotels.
BEMCO has already delivered a number of successful webinars during the lockdown period, and you can catch up on these here.
Events for July
We are also delighted to be offering an extensive schedule of events throughout July. Please do join us if you can.
The first two events, to be held on Thursday 2 July, will be 'Meet the KNX UK President' (11:00 – 12:00 BST) and 'Zennio Z41' (14:00 – 15:30 BST).
Other suppliers we will be running events with throughout July include:
JUNG
ABB
Weinzierl
Theben
Steinel
Ekinex
Tense
Divus
Siemens
Schneider
Kaiser
BEG
Somfy
We are very grateful to the support of our suppliers and customers for helping us put this together and hope that you too find it valuable.
For more details or to register, click here. Details of the July webinars will be updated regularly in the Resources section of KNXtoday.