Are you an electrician or integrator looking to expand into the home automation / building control sector or increase the control systems you currently offer? With so many control systems on the market it can, at times, be a little confusing as to what system is best for your business model, the level of control you require, or the building sector you focus on be that residential, commercial, industrial, assisted living, or a mixture.
My KNX Store offers support on the benefits and infrastructure of the KNX protocol and the route to becoming a certified KNX Partner.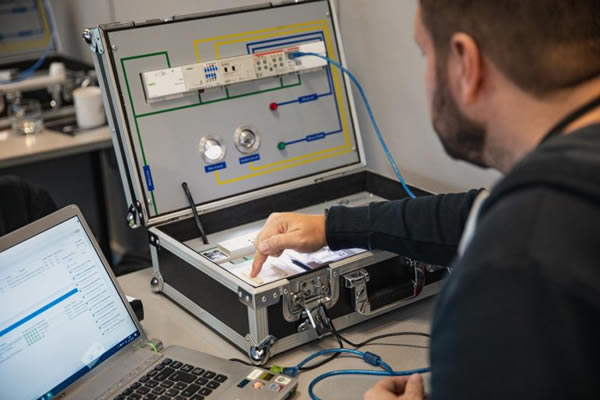 To ensure you can offer the best and most cost-effective control solutions to your clients training is vital. The My KNX Store Academy offers six courses suitable for those new to the industry and for experienced KNX Partners looking to expand their current knowledge. The Partner Certification course is the most popular and is recommended for those looking to become a KNX Integrator. This course also includes various ETS Licence discount vouchers to help you get up and running.
There is no minimum stock purchase commitments for training, only the cost of the selected course is required.
Supporting its customers is a key part of what My KNX Store does and this ranges from technical and project support to a selection of specialist services including lighting design, system design and board building. The Sales & Technical Team can also provide guidance and advice at the specification and quotation stages to ensure each project can achieve the required functionality in the most cost-effective manner.
If you are interested in learning more about KNX control solutions or becoming a certified KNX Partner call 0191 497 0777, email knx@myknxstore.co.uk or visit: