By Philip R. Juneau, ATC.
My previous article talked about complete commercial field applications across multiple trades and protocols with a streamlined IP interface to the overall building energy management system (BEMS). The good news is that we've accomplished this in a newly-installed ABB facility in Highland Hills, Ohio.
As the HQ for ABB's market-leading Industrial Automation USA division, this intelligent building needed to have the highest level of building automation available. The KNX protocol was used for all of the occupant/room level controls including LED lighting (with DALI) and HVAC, saving material and labour costs on wiring when compared to traditional methods. And for ease of proactive operation and maintenance, the system can be monitored and controlled down to the device level.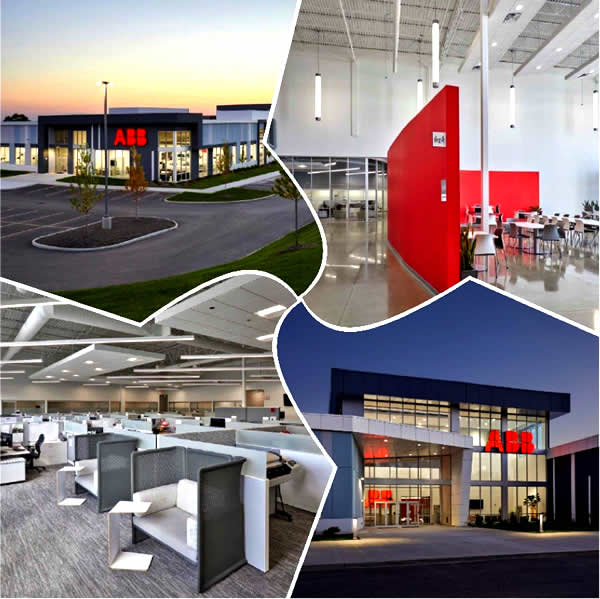 Project overview
The project comprises 1197 KNX components, 3425 DALI interior lights, and 225 exterior lights including the parking lot and five ABB signs. For the LED lighting, the functions covered included switching, dimming, lighting scenes, constant light control, parking and perimeter lighting with geo-location from dusk to dawn. For the HVAC, we used variable air volume (VAV) box damper actuators, and electronic switch actuators.
All systems are included in the supervisory (SCADA) system, namely ATC ASCEND, with remote monitoring and diagnostics into KNX IP Secure providing interfaces to PC, mobile phone, tablet, touch and display panels throughout the facility. KNX provides complete field level control, making maintenance easy and providing flexibility in terms of future use, thanks to it being integrated into an IP convergence platform.
Streamlined design and commissioning
As we all know, the KNX topology can include multiple KNX lines of up to 64 devices by using an IP or KNX TP network, making it virtually limitless. Since the HVAC VAV boxes were on the same pendant mounted 'cloud' as the lighting, we were able connect the two applications together on one KNX line using one room sensor, saving half on both wiring and sensors. We were also able to pre-program the devices, thereby streamlining the implementation down to a third of the normal effort due to reducing the technician's configuration and commissioning time on-site.

Expandable, proven and future-proof
With KNX-based systems, there is a guaranteed forwards and backwards compatibility of products for extension of an existing bus network, making it virtually future-proof. For this project, we were able to design the system for today's modern workplace, whilst allowing for future expansion thanks to the flexible installation and programming capabilities of KNX. In fact, during the installation, a significant amount of re-zoning had to be done due to unforeseen conditions; but this was no issue with the KNX field-level backbone!
Complete field-level protocol across all trades
As mentioned, by using KNX as a field-level protocol for lighting and HVAC, we were able to provide a single platform and approach to the electrical and mechanical trades. By working with the designers and installers, we were able to reduce the complexity and effort when compared to conventional, isolated line-voltage systems. Also, we are able to make adjustments to the HVAC, based on the solar influence on the room and the ceiling-mounted PIR sensor which, in addition to presence detection, measures temperature and humidity.
Pro-active maintenance regime
By using appropriate KNX tools, we can troubleshoot right down to the fixture (i.e. driver) level on the DALI LED system. This means we can determine if a fixture has a defective LED strip, driver or if there is no power. With such a system, we were able to set up a proactive lighting failure report on a periodic basis for the maintenance staff to stay on top of their game. Also, we are monitoring temperature and humidity in sensitive areas in order to alarm/notify staff for resolution.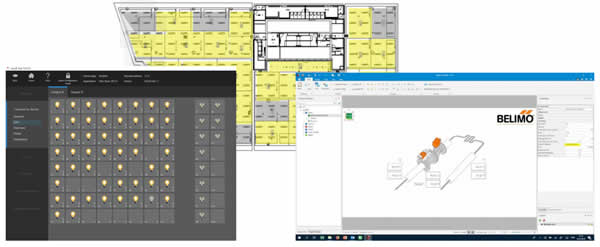 Conclusion
We are very proud to have our very own truly intelligent commercial building case study on KNX here in the USA. As mentioned above, KNX has a multitude of benefits that can provide the highest level of safety, comfort and efficiency in your building. We welcome you to come visit this ground-breaking intelligent building, to see first-hand the interoperability and ease of use of KNX. I'm looking forward to hearing from you all, so please comment as your feedback is appreciated.
Philip R. Juneau is the Chief Commercial Officer for Automated Technology Company (ATC), and Vice President of the KNX USA National Group. ATC's mission is to transform today's buildings into tomorrow's net-zero infrastructure by ensuring the highest levels of safety, comfort and efficiency for the overall well-being of its occupants and the overall environment.