A quick start into the world of KNX: thanks to KNX virtual, it's easier than ever!
Driven by the many advantages of a smart home or smart building, the demand for comprehensive, intelligent and safe automation of buildings using KNX is increasing worldwide. An increasing number of system integrators, installers and artisans are joining the world's leading standard for intelligent building networking. KNX already has more than 88,000 partners in 164 countries across six continents. With KNX Virtual, a significant increase in users is expected.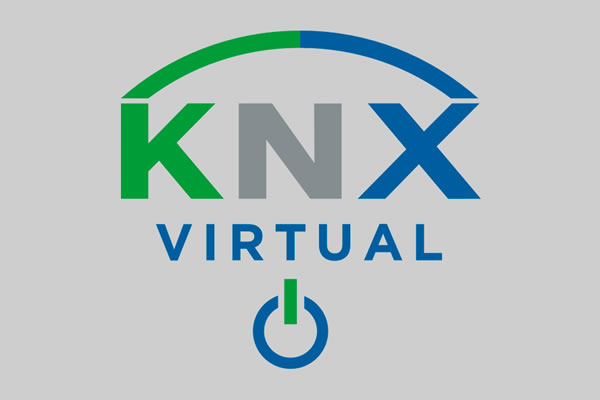 From now on, you can jump on the KNX train even faster
Thanks to new software, KNX makes it even easier for users to enter the KNX world, enabling them to implement ambitious smart home and smart building projects faster. The focus is on KNX Virtual, an unprecedented solution that allows users to quickly and easily familiarise themselves with the KNX system and how to use it. The application enables the simulation of real, physical KNX devices and their interaction. The innovative solution is based on the operating system Windows.
Particularly simple operation
In order to map all important KNX application scenarios as realistically as possible, users of KNX Virtual have the same requirements as users of physical KNX products. This means that the ETS system software is also used for the operation of the simulated KNX product. However, instead of having to connect a real device, the user's computer is simply connected to KNX Virtual via a virtual IP interface. Then – as with a physical device – only the operation of the programming button is required and all the required group objects, applications, topologies, etc. can be downloaded. After all settings have been made, the user then enters the real world of KNX and does not need any additional hardware such as power supply, cable, USB or IP interface. Air conditioning, lighting and blinds control and many other important applications from the KNX world can now be easily tested by the user.
The world of KNX is at hand: start now!
At my.knx.org, KNX Virtual can be downloaded for free and then used anytime, anywhere. An Internet connection is not required for the actual use. For an easy introduction to the new solution, the KNX website offers a comprehensive collection of materials, including a step-by-step guide to using KNX Virtual. Depending on your needs, interested parties can access free online training (ETS eCampus), videos, webinar recordings and FAQs for further input.