Designed to help integrators and interior designers navigate the best solutions for their projects.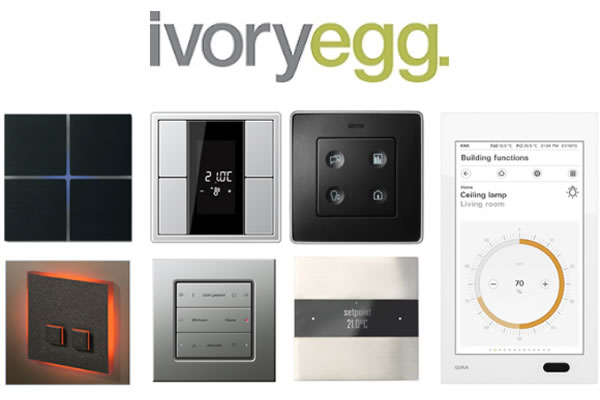 Aesthetics are important – the right keypads will enhance the design of the property – but so are usability and functionality and the chosen solution should be a joy for the client to use. So which KNX keypad range is right for your project?
There are a wide range of styles and designs possible within the KNX system. All KNX keypads can be freely configured to control heating, blinds, lighting, scenes and central functions.
Ivory Egg has created this handy guide of keypads and control panels from its preferred suppliers to help you navigate the decision, with a download link for a printable version that you can take to client presentations.
The guide includes details of configurations, finishes and guideline pricing.
www.ivoryegg.co.uk/essential_guides/knx-keypad-options
For support and pricing please call +44 (0)2038 543 555.