Create your digital smart home with KNX Virtual
Are you new to the KNX technology? Do you want to become more familiar with creating routines and connecting devices with the ETS software? Thanks to KNX Virtual, you can start with KNX in only a few clicks!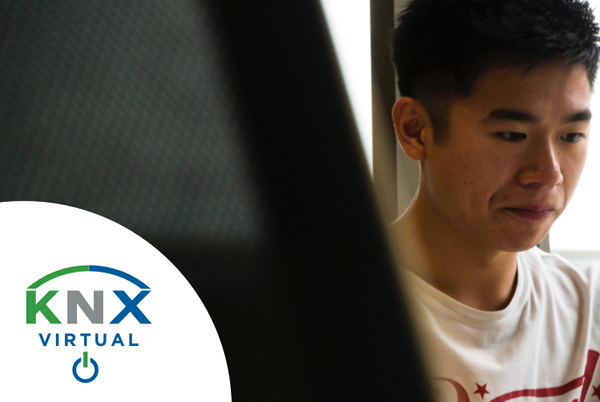 KNX Virtual is a Windows-based application simulating a KNX device.
The tool doesn't require any investment in hardware (such as power supply, USB or IP interface, KNX devices) as you will work with virtual devices for testing with the ETS software.
KNX Virtual allows you to get acquainted with the KNX technology and set up simulated KNX installation for free. You can add different devices in your digital smart home, for example light switches, temperature control, presence and motion sensors… and develop routines.
It helps you to learn the basics and gain more confidence in working with KNX before you start your first real project.
You can easily download KNX Virtual via your MyKNX account. Simply go to our shop and add 'KNX virtual' to your shopping basket. You will not be charged while finishing the order and will receive an email with a link to download the tool afterwards.