By Matt Nimmons, CEDIA.
As CEDIA celebrates its thirtieth birthday this year, it's clear that the home technology integration business has changed significantly.
CEDIA grew out of the home entertainment industry, driven by the consumer demand for professionally-installed and integrated cinema, TV and high-quality music systems that could be enjoyed throughout the home.

CEDIA was founded in 1989 by a group of professionals dedicated to the advancement of this up-and-coming home electronic systems industry. Their vision was to advocate the needs of the home technology professional by becoming the leading resource, promoting commerce, offering training, and aiding in the assembly of a legitimate industry that was, at the time, considered more of a hobby.

Since then, CEDIA has grown into an international association with more than 3700 member companies worldwide, and has come to be recognised as the universal mark of professionalism for smart home industry businesses, continuing to deliver the resources and benefits that set its members, at every level, on a pathway to prosperity. CEDIA Expo, also in its thirtieth year, remains the largest annual residential technology show, and Integrated Systems Europe, co-owned by CEDIA, is the world's largest AV and systems integration exhibition.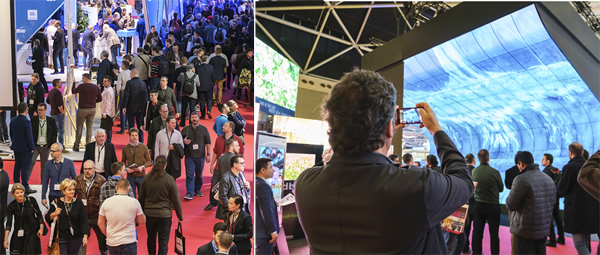 Increasing integration
What's clear is that the smart home sector is continuing to evolve. Smart home integrators are now broadening their skill sets to meet changing homeowner demands. Consumers today are asking for more than just integrated home entertainment systems. More and more, they are looking for technologies that can be integrated and controlled with HVAC, lighting, blinds, and security systems on a single platform.
At the same time, professional smart home integrators are working on very large and complex properties, often multi-dwelling units, more akin to commercial buildings, and yet still defined as residential dwellings. A reliable, energy-saving building control system is a necessity in this type of property.
However, keeping the technology simple, intuitive and easy-to-understand for the homeowner and their family remains a hugely-important requirement. It's just as important to ensure that the building controls can be easily and seamlessly interfaced and integrated with the AV part of the control system.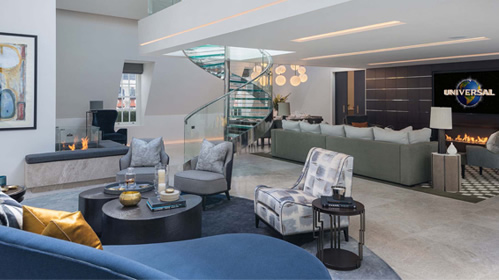 The benefits of KNX
Smart home integrators also work in a world of bespoke systems. Every project is different; tailored to the needs of the homeowner and their family. Yet, a key priority is to deliver robust, reliable technology each time, every time. Working with products built on the KNX standard provides a good level of reliable and interoperable performance. It also offers a broad choice of devices and finishes to the integrator where they can select from thousands of different KNX products to meet the demands of the project, and the taste and preferences of the customer.
For these reasons, CEDIA is actively partnering with the KNX Association to bring valuable benefits to members of both organisations.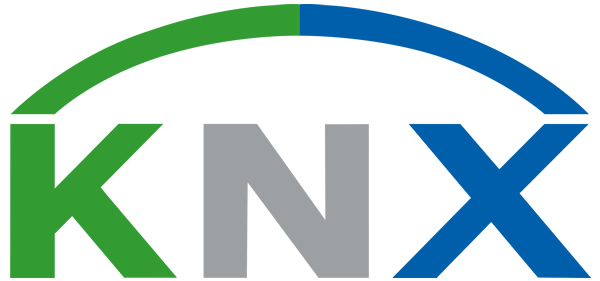 Training and education
Training and education is one fundamental way to unlock the KNX potential within the CEDIA channel. CEDIA is now an official KNX Training Centre. As part of our education programme, we are hosting a KNX Basic Training course between 1-5 July and 4-8 November 2019 at our training centre in St Neots, near Cambridge, UK.
This five-day course explores all aspects and principles of the KNX protocol, and for a limited time only, includes a special offer of a free one-day CEDIA Residential Networking course taking place on 7 October or 4 December 2019.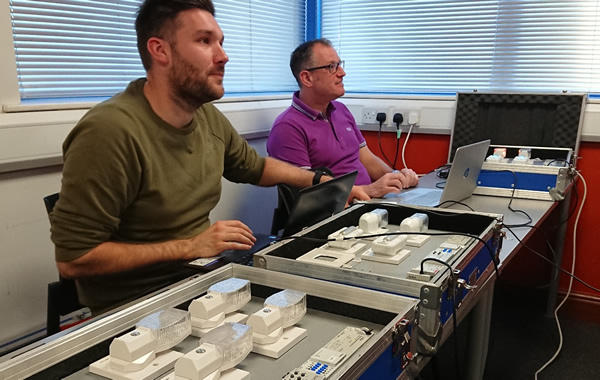 The KNX Basic Training course explores all aspects of the principles of the KNX protocol and includes both theoretical learning, and hands-on programming exercises to build the attendees' understanding of, and confidence with, the KNX system configuration tool, ETS. The course concludes with an examination to test the knowledge gained which, once passed, will qualify the candidate as a KNX Partner. By the end of the course, attendees will understand the principles of the KNX communication protocol and how to build, configure, diagnose, and examine a KNX system.
This course is a great way to really understand the fundamentals of the KNX ecosystem and represents the stepping stone for those technology integrators who are looking to become a certified KNX Partner.
For CEDIA members, the course is priced at GBP649 +VAT, and for non-members it is GBP799 +VAT. To redeem the free CEDIA Residential Networking course on 7 October or 4 December 2019, contact education@cedia.co.uk. For more information and to register for the KNX Basic Training course, please visit www.cediaeducation.com.
Matt Nimmons is the Managing Director of CEDIA EMEA. This year CEDIA celebrates 30 years of connection and innovation having led the industry as the global trade association and central touch point for companies that design, manufacture, and install technology for the home. Over the last 30 years, CEDIA members have consistently been dedicated to delivering technology solutions that allow people to have their best moments in life from the comfort of their own home. Throughout the course of the year, CEDIA will be showcasing three decades of contributions of its more than 3700 member companies.