A rousing speech from Lord Chris Holmes, Paralympic swimmer and campaigner for the use of technology to promote inclusiveness caught the 'Sprit of the Age' at the KNX UK Annual Conference.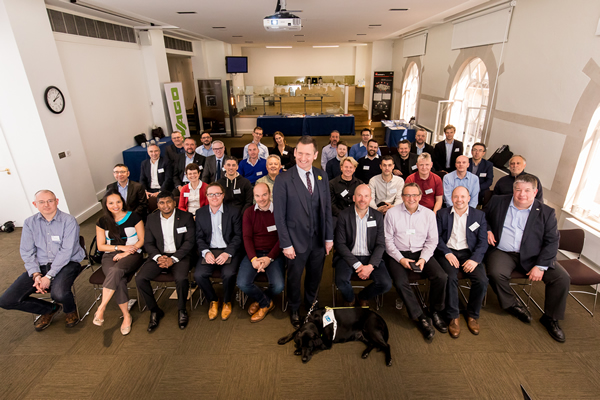 Chris spoke about how the London Olympics campaign focussed minds on the importance of inclusiveness and reminded us just how wide the market for technology to empower people is becoming; and how we are in pole position to use technology to create better qualities of life. Many of us will experience cancer, he said, with more and more recovering and returning to normal life, there are also other diseases and disabilities to manage and, of course, we will all get older. Technology can help us manage changing needs and, of course, KNX is designed to be flexible and evolve with users' needs.
The other highlight of the conference was the presentation of the annual KNX UK Awards, which demonstrate the increasing traction this global and open protocol is gaining in Britain.
The ability of KNX to meet the widest range of specifications and end-user requirements is amply demonstrated by the winners and other admirable entrants for the annual awards. So, too, is the importance of flexibility and future-proofing, considerations that clearly weighed heavily on the minds of most of the people who commissioned these exciting installations.
KNX UK president Iain Gordon remarked: "Clients are now more aware of the possibilities that KNX offers, and integrators like me get to work on ever more exciting and creative projects.
"We are also now beginning to see owners of the first wave of smart buildings discovering that adding new functionality or even changing a failed component is complicated and expensive and, increasingly, futureproofing is on their shopping list from day 1 – this was certainly the case with most of this year's award-winning projects. Only KNX control, with distributed intelligence and guaranteed backwards compatibility of devices, makes expanding or changing a system easy and affordable."
The winners of the 2019 KNX UK Awards are: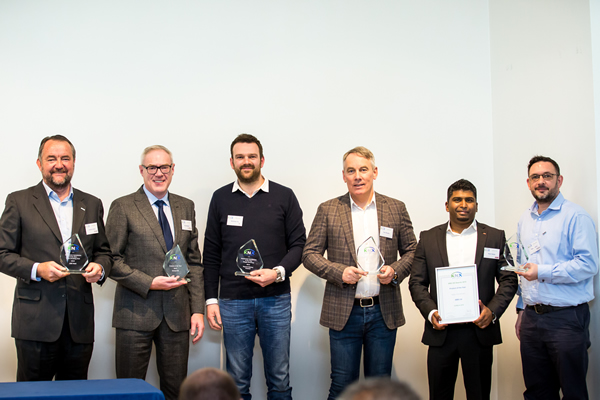 Residential Installation of the Year – Single Dwelling – Beyond Habitat for Villa Neo, St Barthélemy
A substantial home with KNX control designed to meet the owner's aspirations while also offering simplicity for visitors during the letting season. Automated responses mitigate the effects of extreme weather that can be experienced on the island.
Residential Installation of the Year – Multi Dwelling Unit – ARK M&E for Paddington Gardens
Developers were converted to KNX by Ark M&E who went on, successfully, to demonstrate that their methodology of commissioning off-site has commercial advantages, as well as allowing for a smoother site management. The panels for each of the 265 units were called off as needed, with 50 installed within one month at peak of the project.
Commercial Installation of the Year – Intecho Ltd for Defence National Rehabilitation Centre
At this world-class facility for injured servicemen, KNX provides both general energy saving building control and the biodynamic lighting that is proven to aid recovery and wellbeing.
KNX Product of the Year – Winner – HPD2 Optical Sensor from Steinel UK
This smart sensor not only detects people but also counts them so building controls, from air quality to triggering staff to open a new service desk, can be made responsive to occupancy in real time.
KNX Product of the Year – Highly Commended – AC/S Application Controller from ABB Ltd
The ABB AC/S is available in two versions: basic and with BACnet/IP gateway, making it perfect for quick and easy visualisation, avoiding the need for expensive BMS and accelerating the trend towards displacing BMS with KNX control. No BACnet knowledge is needed as the controller is fully integrated with the KNX ETS software.
KNX UK Champion – Danny Lawless (Operations Manager, Ark M&E)
This year's KNX UK Champion is recognised for doggedly working to open up new market sectors to KNX in the UK. Show Danny Lawless plans for a new apartment building that does not include KNX and, it seems, he will soon convert the developers to the benefits of KNX by demonstrating how well the open approach fits into construction staging and their revenue models. With three high-profiles projects under his belt already, Danny is a well-deserved winner of this accolade from his peers.