My KNX Store is excited to announce another expansion of the My KNX Store team with the appointment of a new Business Development Manager North and our first Technical Sales Manager South.
At My KNX Store we are committed to providing the highest level of service and technical support to those new to and already working within the industry, along with driving public awareness and the demand for KNX systems. Our two new appointments will further develop the support we can provide nationwide.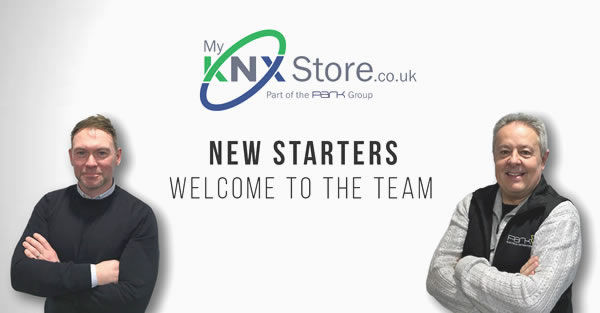 Our new Business Development Manager, Pete Craggs, has an extensive level of project experience and technical knowledge within the industry, and has been brought into the team to drive KNX projects in Northern England.
Steve Lucas, our new Technical Sales Manager, has previously worked at JUNG as a Technical Manager, and has over 20 years' experience within the industry. With both a hands-on skillset and a vast array of technical knowledge, Steve will provide technical support to our Southern England customers, and has been tasked with growing our client base within London and the southern counties.
Are you currently working within the KNX industry and require KNX product supply, project or technical support? Contact the My KNX Store team today.
For more information call 0191 497 0777, email knx@myknxstore.co.uk or visit:
www.myknxstore.co.uk/blog/my-knx-store-expands-its-team-again