Tupac Martir, "the visual artist and creative director behind some of the most important events in the world" according to Vogue, will give the Closing Keynote at ISE 2019.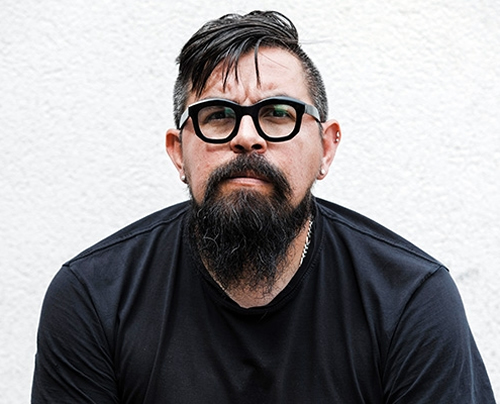 Martir is the founder of Satore Studio, a London-based multidisciplinary design and creative production group with clients as wide-ranging as BMW, Ralph Lauren, Elton John, Beyoncé and the British Museum. He describes himself as "someone who's very 'techy', someone who's very artsy, someone that's trying to play with new technologies on a regular basis."
In his presentation he will explain and demonstrate how the Satore Studio team uses technology to create unforgettable live events – such as the Closing Keynote at a major international AV trade show!
The Closing Keynote will take place in the Forum at the RAI Amsterdam at 12:00 on Friday 8 February. It is the latest event to be added to the programme at ISE 2019, which also features:
– Opening Address: Ambarish Mitra, CEO of AR company Blippar, will talk about the future of augmented reality and the opportunities it offers to the AV marketplace.
– Main Stage: A new theatre, located at the centre of Hall 8, that will host thought leadership and best practice sessions presented by ISE, AVIXA, CEDIA and AV Magazine.
– Drone Arena: Presented by Stampede and sister division Exertis Pro AV Solutions, this very popular ISE feature returns to Hall 14, offering drone demonstrations, training sessions and the chance to win a drone each day of the show.
– Stand Design Awards: Every exhibitor is automatically entered into this independently judged competition, returning for its third year, which highlights and celebrates the enormous effort that goes into creating stands that draw in and communicate with ISE attendees.